How to Reduce Noise In A Room
Updated 2/3/23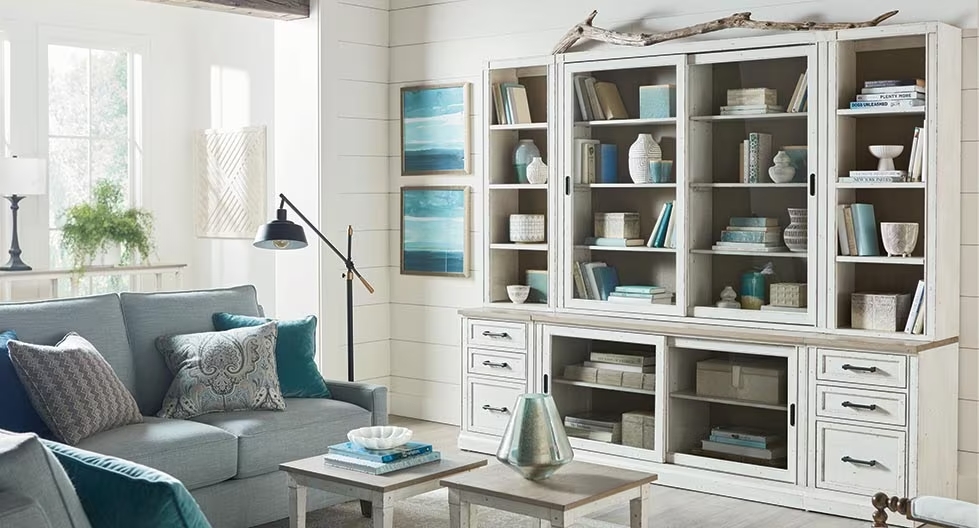 Combining Soundproofing Materials With Furniture
Sometimes it feels like there's no escaping unwanted noise. Because echoes occur when sound bounces off hard surfaces, typical sources of unwanted home sounds are outside, upstairs, and between rooms. Reducing noise in a room requires combining smart furniture placement with the best soundproofing materials to dampen these vibrations.
Five Tips to Soundproof a Room
You can't escape from noise altogether, but this guide from Bassett's talented Design Consultants provides some of the best home soundproofing methods to reduce unwanted noise.
1. Noise Cancelling Rugs
An area rug acts as a soundproofing magnet, muffling an array of unwanted sounds in your home. Because rugs are easier to place and relocate than carpets, they can be a flexible and stylish solution to your soundproofing project.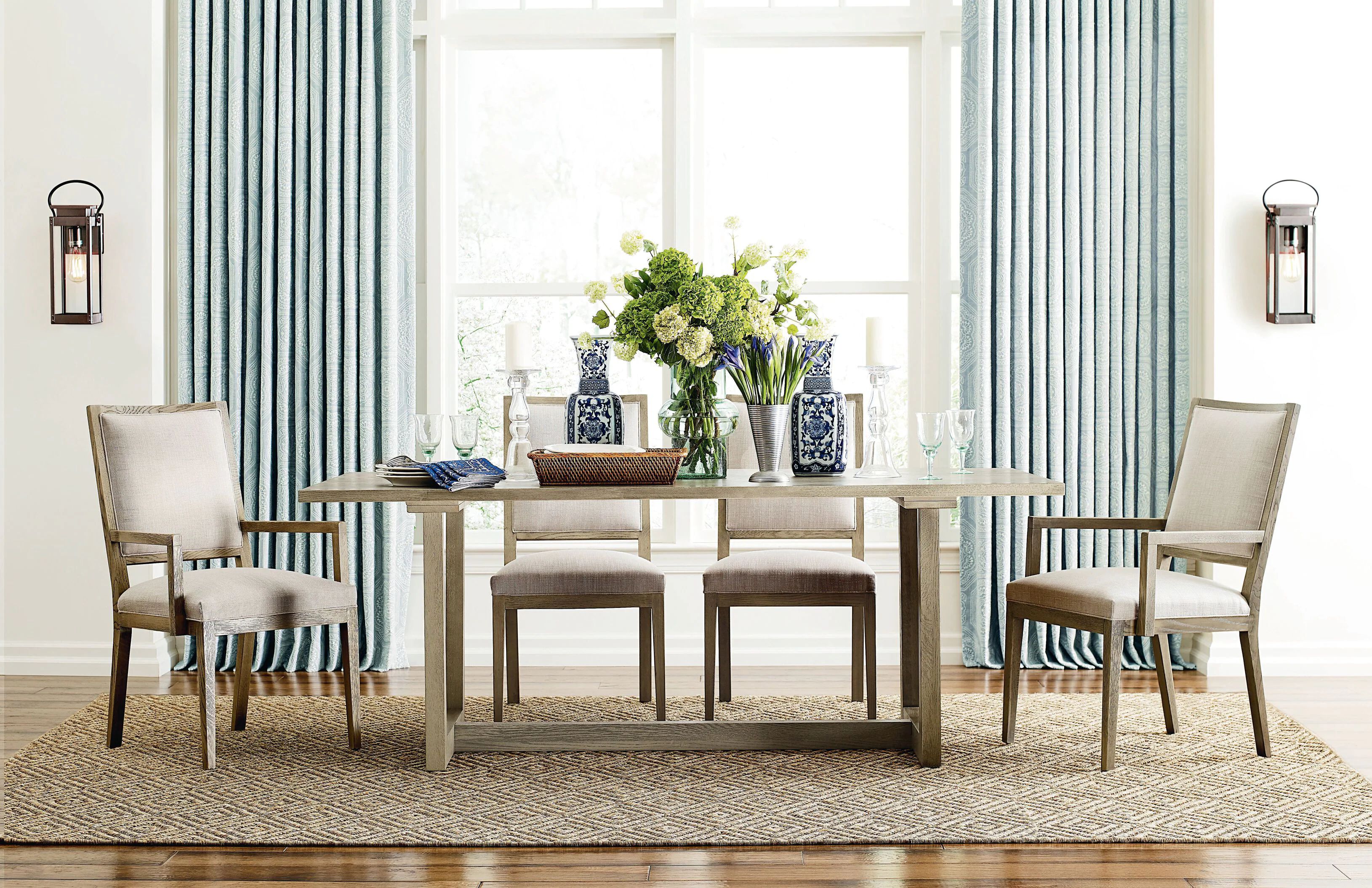 2. Sound Reducing Fabric
Fabric is a natural soundproofing material that absorbs sound and can add comfort to your home seating – the thicker the better. Choose upholstered seating with enough plush cushions and pillows to make you forget what day it is (think boucle, chenille, linen).
3. Noise Dampening Curtains or Drapes
To block more outside noise, cover your windows with floor-to-ceiling curtains or drapes. Similar to upholstered furniture, thick curtain fabric can be one of the best home soundproofing materials. The designer in you will love how curtains play with light as they change throughout the day and add a finished look they lend to your home décor. Visit a Bassett store near you and talk with a Design Consultant about our Custom Window Program.
4. Furniture Absorbs Sound
Placing furniture against an outside or shared wall can help absorb sound too. Simply fill a chest or bookcase with treasured books or interesting collectibles to up the oomph on reducing home noise. This is one of the best ways to soundproof a room and block outside noise or dampen sound between rooms.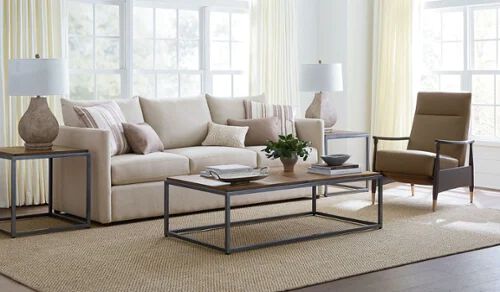 5. Acoustic Wall Panels
In some situations, consider adding acoustic sound panels to walls and doors to lessen the noise between rooms or from outside. This wall treatment includes foam that dampens the vibration on hard surfaces.
Designer Tip: Print your favorite photo or a child's artwork on framed canvas, back it with egg-crate foam, and enjoy wall décor that's personal and functional.
Offering ideas and inspiration is always our pleasure. We hope this guide on how to soundproof rooms in your home will help your noise reduction efforts. Shop online, shop our stores or schedule a design appointment today.