Top 10 Products Home Decorating Bloggers Love
Updated 2/9/23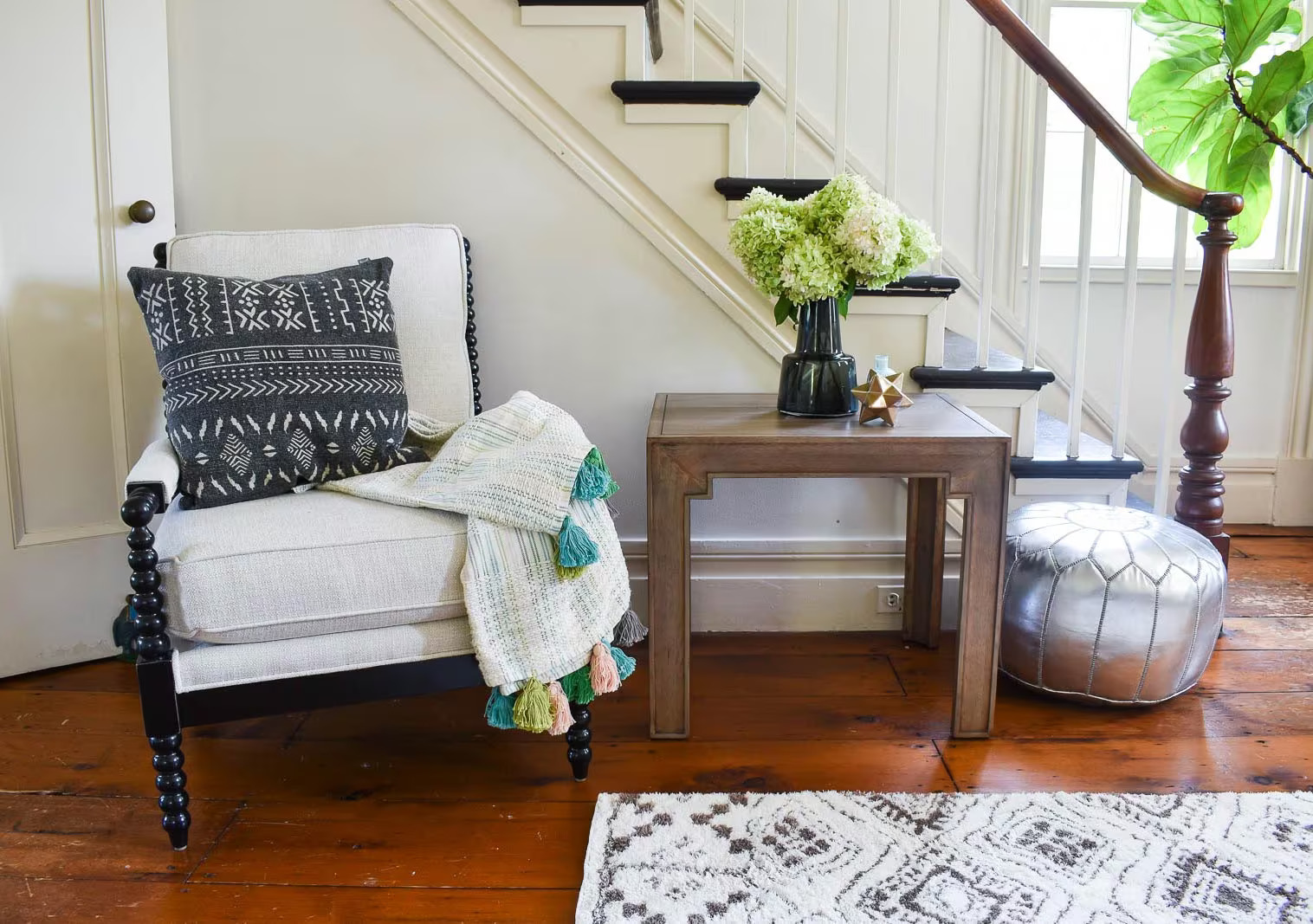 Most of us can admit to scouring Pinterest home décor boards for ideas or following interior design blogs for insights into the best home décor products. In fact, social media is one of the top ways of trying on new design ideas. We get inspired browsing through Pinterest home décor and creating our own boards, or following interior designer Instagram accounts. Interior design influencers pull back the curtains to let us in their homes. Their 10 best home decor products look as good in real life as they do in a store.
Social media influencers are just regular people who like to share who they are and what they love. Erin Forbes, Social Media Coordinator at Bassett Furniture, gets to work with these influencers firsthand. She's noted that there are so many ways to style things now and that people are using the same furniture in surprisingly different ways. She says, "I think that social media plays a huge role in helping people with interior design. It gives them the ability to gather ideas through people who they already know have a style similar to their own, or to gain inspiration from an influencer who may surprise them with their taste and give them fresh and new ideas they may not have considered.
At Bassett Furniture, we love to see how the stars of Instagram style our furniture in their own homes. And we're always fascinated to hear what designers love when they come into our stores. So which items from the Bassett Furniture collection are producing all the buzz on social media? Here is the list, in no particular order:
Beckham – Bassett's ever-flexible sectional has so many possibilities. Seeing it in A House with Books shows just one more way of styling it – to create a definition between a living room and a dining room in an open floor plan.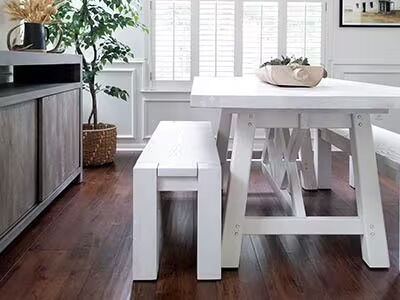 BenchMade – Bassett's BenchMade line of American-made wood furniture – tables, beds, dining furniture, and credenzas – can be styled in so many ways. Crafted from the best materials, both American and imported, it's the style you can count on.
Paris Bed – In designer Rebekah Dempsey's bedroom, the tall upholstered back of the Paris Bed makes her feel like a princess.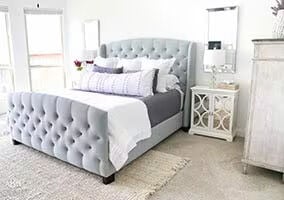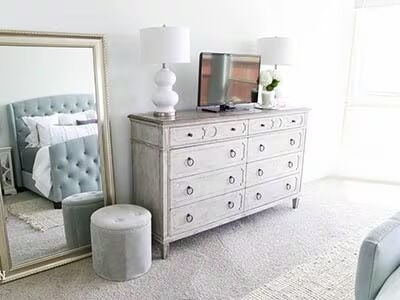 Verona – Bedroom pieces from the Verona collection, like those Rebekah Dempsey choose for her room, bring in old-world charm.
Modern – The sleek lines of modern pieces have been cropping up in bedrooms, living rooms, and dining rooms. But we're also loving how people use them to bring a shot of minimalism to all kinds of spaces!
Pippa – Charlotte Smith from At Charlotte's house wanted to adopt this chair.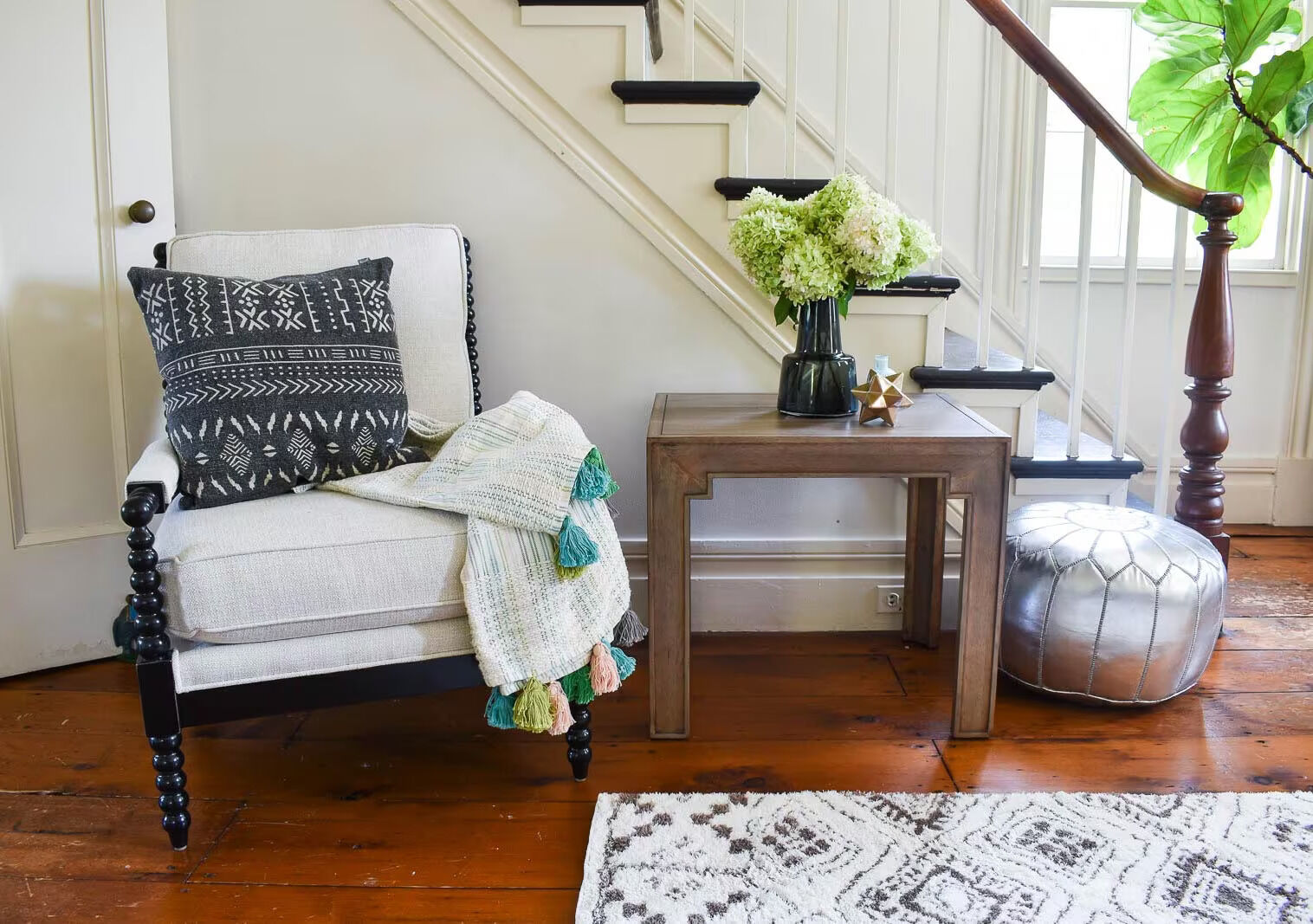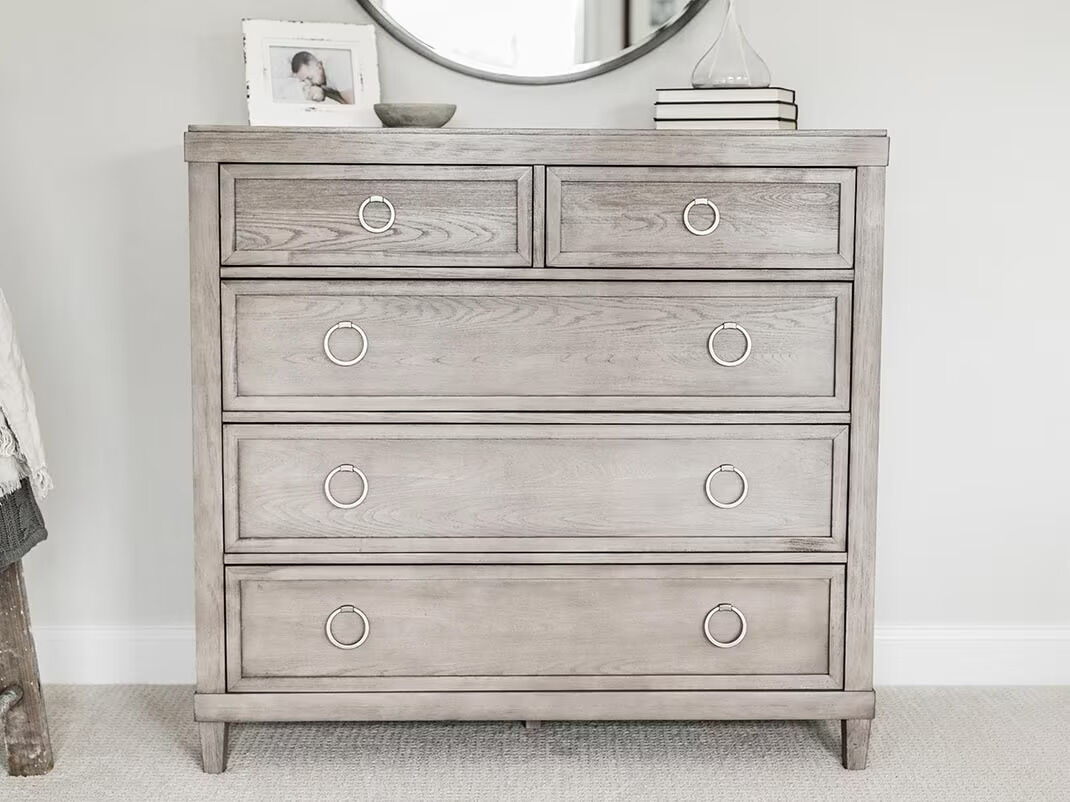 Rugs – Bassett's rugs are noted for bringing high-quality, livable style to a room. Charlotte Smith used Adelia in her foyer for its plush softness, texture, and subtle pattern.
Soho – Soho cabinets are unmistakable with their unique style, and we're seeing them in hallways, living rooms, bedrooms, dining rooms – even in studio spaces!
Ventura – The Ventura collection stands out with its neo-traditional form and modern ring pulls. Designers seem to favor the distinctive texture of the raffia-wrapped cases and tables.
It's one thing to follow the interior design blogs and interior design Instagram accounts you admire. But when you find yourself pinning certain trendy home décor elements more than once, it's a clear signal that a Pippa chair or Soho cabinet might bring you joy in your own home. The next step is to find all those juicy little interior products home decorating bloggers love that make your heart sing and find a way to incorporate them into your room.
A dedicated Bassett Furniture design consultant can help you do just that. Schedule a design consultation today and make plans to visit a Bassett Furniture store near you.