Decorating A Rustic Home
Updated 1/26/23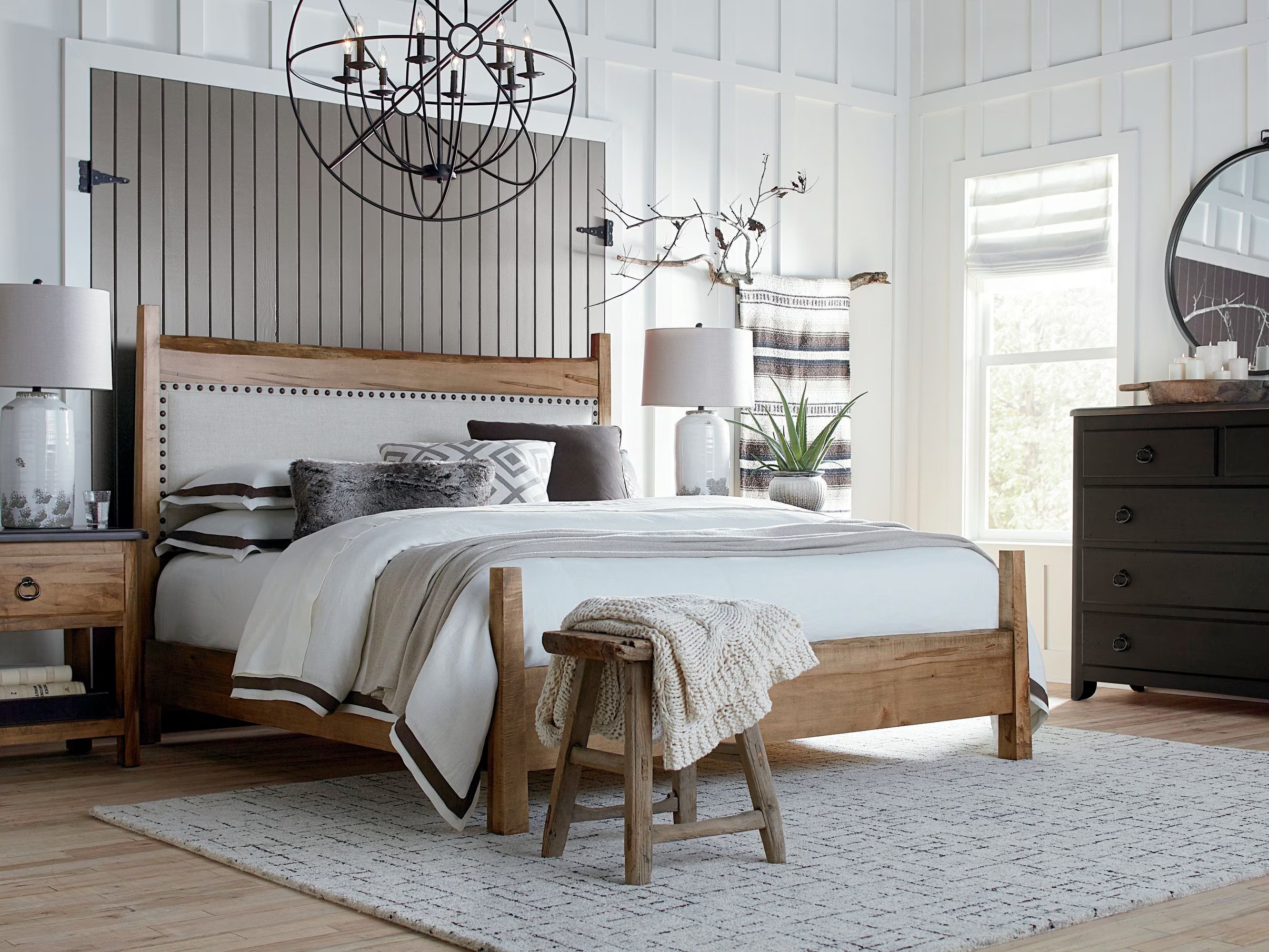 What is Rustic Style?
Rustic interior design is characterized by the earthy, organic lines and textures of the great outdoors. Characteristics of a rustic-style home include:
• Open floor plans with clean sight lines.
• Large windows creating a seamless connection between indoors and outdoors.
• Exposed wood, stone, and brick architectural features emphasizing the structure's authenticity.
• Other styles incorporated with the surrounding natural elements, creating a happy dissonance.
Tips for Decorating A Rustic Home
A home with a distinctive rustic style needs interior design elements that complement the architectural style. Seek out natural textures, neutral colors, simple patterns, solid wood, and illumination from natural light. Below are some tips for decorating a rustic home:
• Use exposed wooden beams as close to the natural state as possible to lend a warm, weight, and rustic appeal to any room.
• Use wide-plank wood for floors and paneling. Choose natural or neutral-colored stains or leave them unfinished.
• Fireplaces mimic our first and fundamental form of heat and are guaranteed to create a rustic look and provide natural warmth and beauty. Use heavy, natural stone or brick for the mantel.
• Paint walls white to brighten the natural wood features of the home. Or integrate other neutral, earth tones that don't distract from the home's feeling of being in a natural setting. Sandstone, rich browns and tans, and forest green and sage bring the serenity of nature into your home.
• Use only natural fabrics for upholstered furniture and rugs. Linen, wool, leather, and canvas are complementary choices.
• Incorporate nature's rich textures with jute mats, intricately shaped tree branches, woven baskets, intriguing rock formations, and driftwood.
• Fill your rustic home with understated flowers and plants. Steer away from fussy, frilly looks. Dried eucalyptus, a terrarium filled with succulents, and a simple vase of Queen Anne's Lace make excellent choices.
• Choose window treatments that allow as much natural light as possible and lend a simple, unpretentious elegance to your rustic home.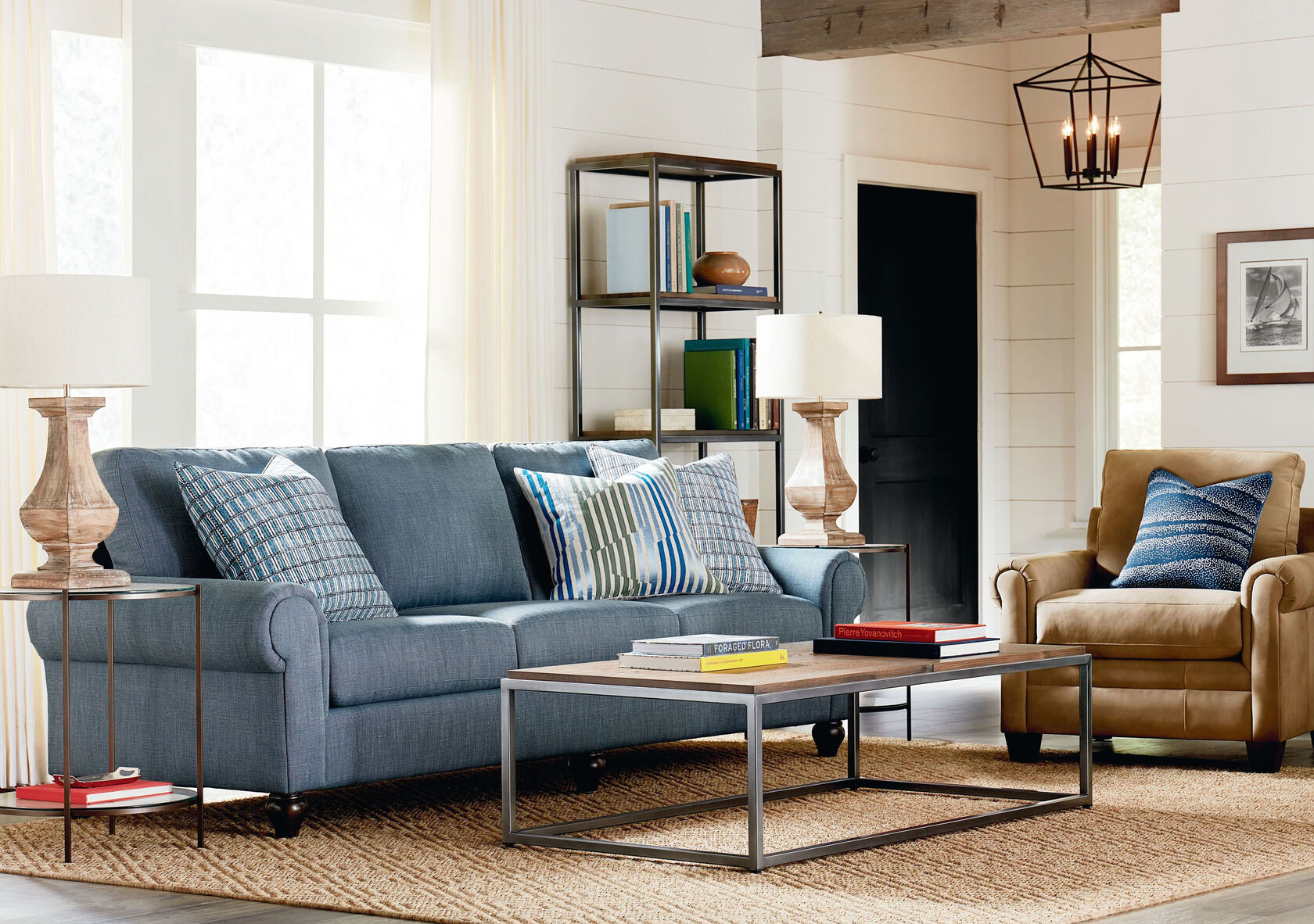 What's the Definition of Rustic Furniture?
Rustic furniture celebrates the natural elements of a piece, even after it's transformed into a fully finished piece of furniture. Surfaces don't have to be smooth; they can appear weathered or distressed. Materials are often wood, especially oak, cherry, maple, or walnut – and often, a knot in the wood is cherished more than covered. The shapes are simple, sometimes even blocky, and the colors are natural, too.
Bassett Creates Custom Rustic Furniture the Old Way
One of the first artisans of rustic furniture was Reverend Ben Davis. He began his craft during the early 1900s in North Carolina, which is close—in both time and proximity—to the beginnings of Bassett Furniture.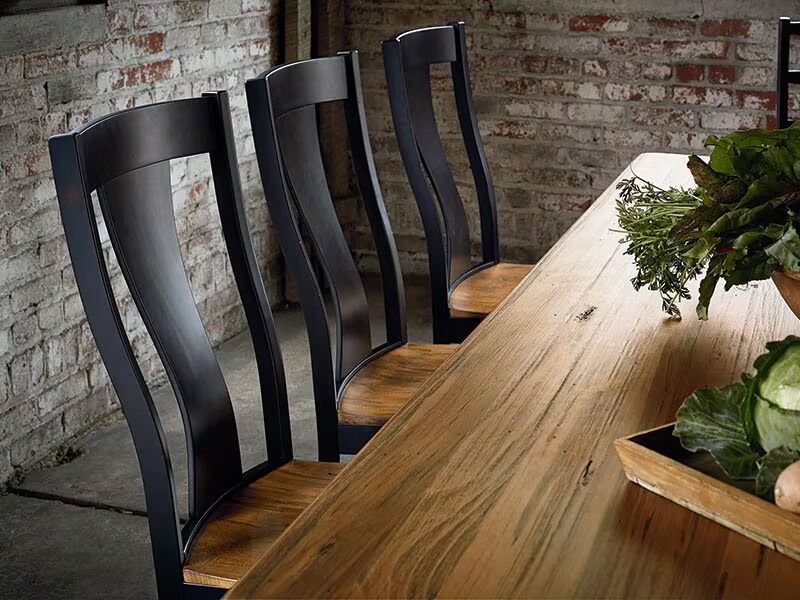 We continue this craftsmanship today and still do it the old (read: hard) way. One line that shows off our rustic furniture is the BenchMade line. Each piece is custom-made by an artisan right here in Bassett, Virginia, and we use red maple sourced from the American Appalachian region. Our artisans create each piece of rustic furniture one at a time and make it to order. Would you like a classic, clean edge? Or do you prefer a rustic, "live" cut look? Let us know your preference, and we'll create the BenchMade piece perfect for your space.
We continue the tradition that Reverend Davis began a century ago: making quality furniture inspired by nature and built by artisans.
See our Quality Rustic Furniture Lines Up Close