9 Insider Tips On How To Decorate Your Home For Fall
Updated 3/13/23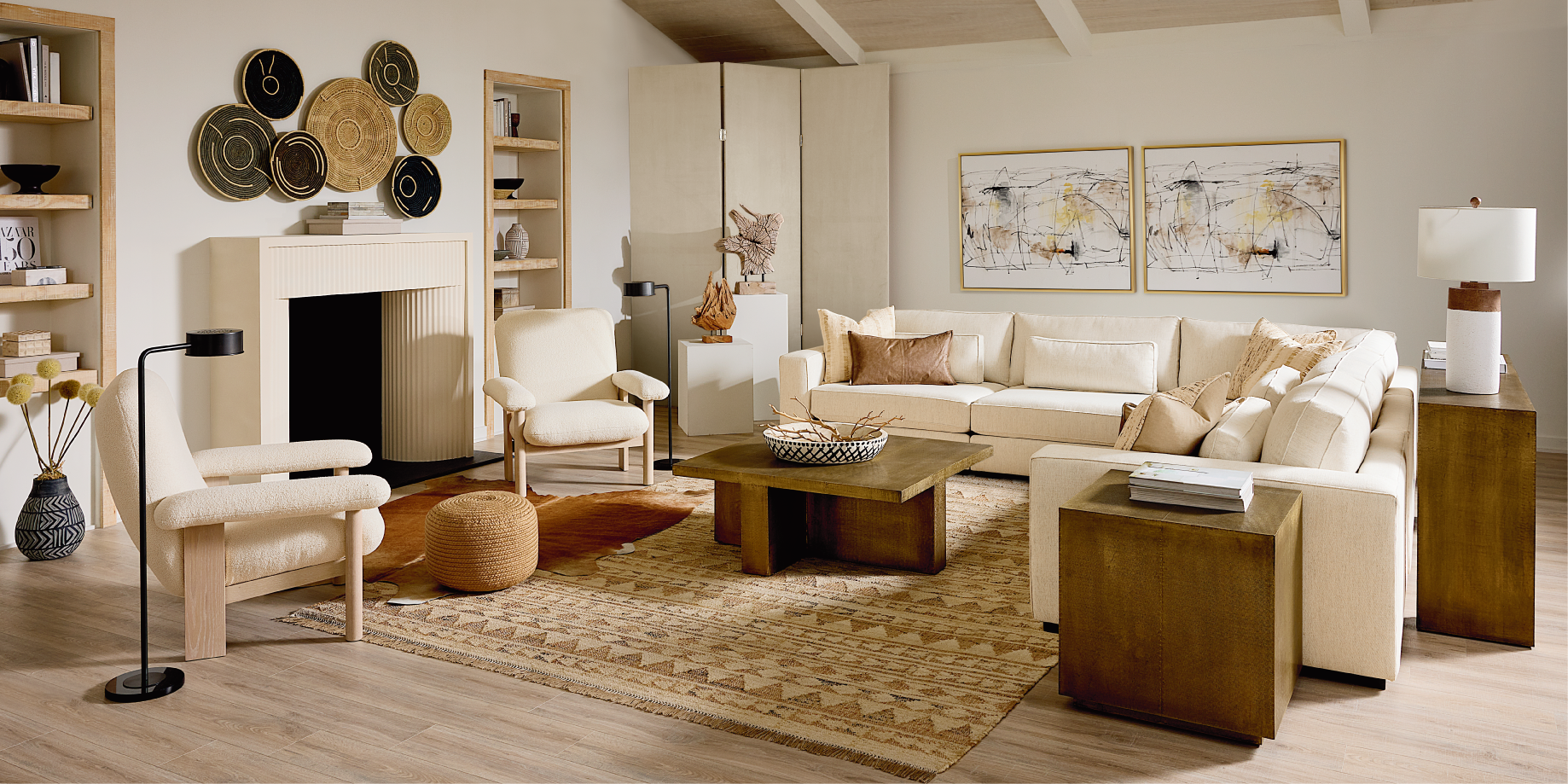 Who doesn't love crisp, cooler weather, pumpkin-spiced lattes, and getting mesmerized by a roaring fire? The wait is over. It's time to snuggle in, dim those lights, and get busy updating for the cozy season. Fall is here, so it's time for a new look. Change your pillows, take out your blanket throws, and use relaxing colors. We have more fall decorating ideas here.
Gone are the days when a toothy pumpkin on the porch was enough. Fall décor only starts at the front door now. Here is a round-up of fall decorating ideas from Bassett Design Consultants, which includes what they do in their homes.
1. For a covered porch with an old-school swing or rocking chairs, add colorful throws to your fall decorating ideas; you can also add baskets or a wooden ladder propped with blanket throws on each rung (plaid, of course). A front door wreath and of-the-season accents like gourds and pumpkins are classic ways to welcome visitors.
2. The most important thing to do throughout your home is to add an element of warmth. Bring the outside in. Mixing rustic accessories with anything red usually does the trick.
3. A roaring fire in the fireplace captures everyone's attention. So, dress up that mantel with fiery-colored leaves and branches gathered from outside and display them in a vase.
4. Trade out accent pillows on your sofa and chairs. Choose stripes or plaids in deeper hues of rich fabrics like velvet, boucle, or faux fur for an autumnal vibe. Combine colors in refreshing ways – "fall-ify" summery creams and whites with a pop of orange, or pair orange and green with your brown leather sofa and a club chair and see how beautifully they work together.
5. Rotate or rethink artwork, art pieces, and accessories. Try different pieces in different places paired with different colors and textures. You may surprise yourself when you see new options come to life.
6. What fall decorating ideas can you use in your dining room? Add a table runner, or better yet, layer your table runner.
If it is a neutral color, pair it with a statement color. Next, gather pinecones, crabapple branches, and oak leaves for an easy fall centerpiece. Name tags tied to tiny pumpkins will serve as festive seating place cards.
7. Nothing says snuggle louder than a furry throw "spilling" out of a basket or at the foot of a bed. Elevate your slumber style to an upholstered headboard. And while you're there, frame a favorite fall photo of loved ones for your nightstand.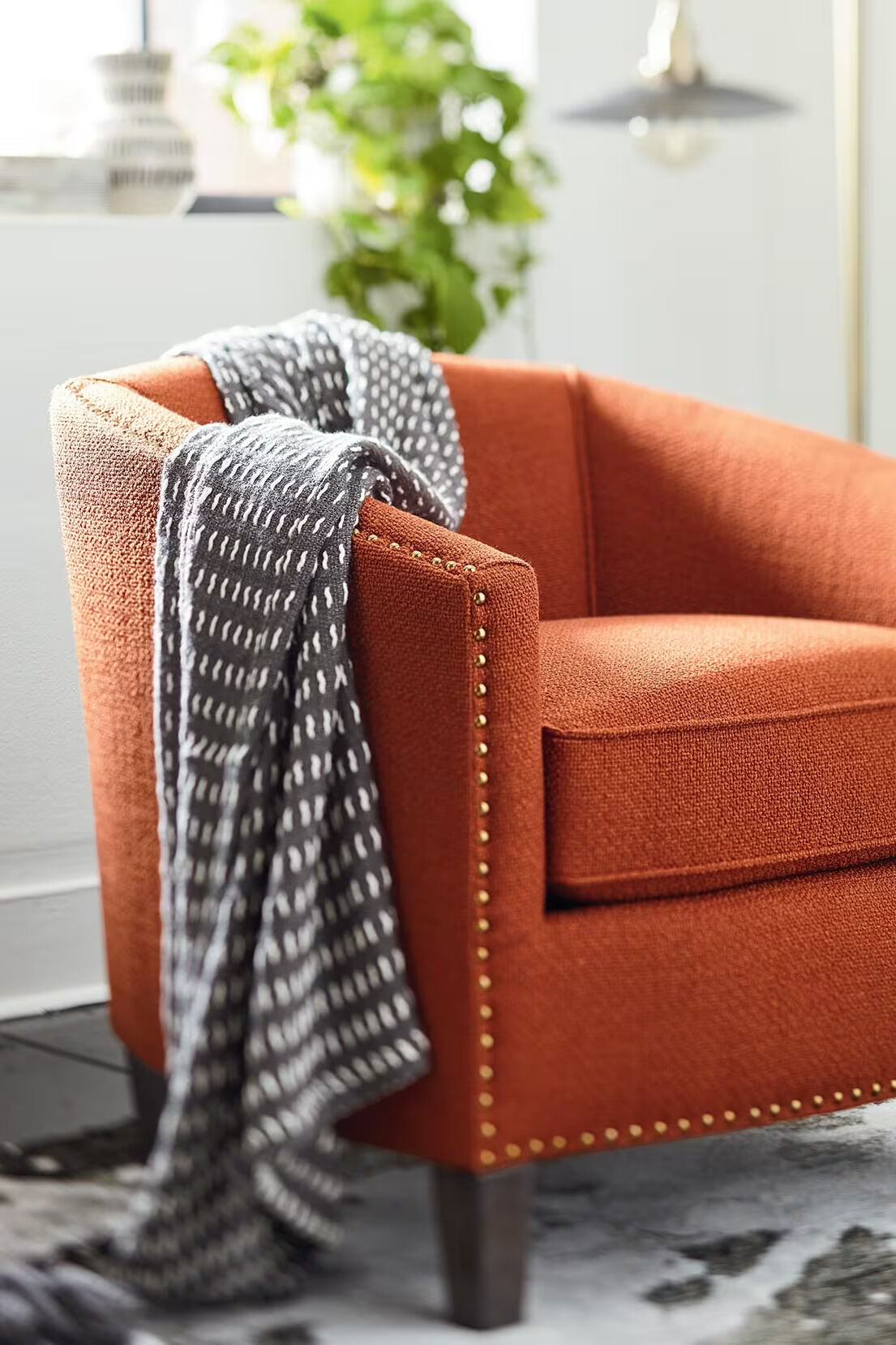 8. Let's talk about rugs. Bring back any throw rugs or runners you banished for sandy feet. Now think about layering them. Get creative with textures and deeper colors as you finish updating your fall decor.
9. Look up to the ceiling and all around where you're standing. What kind of mood do you want your lighting to set? Burn a scented candle and dim the lights to create a relaxing, intimate atmosphere. Dimmer switches are every designer's go-to. Dimmers can save energy and extend the bulb lifetime inside the fixture. But before you buy, it's important to know not all bulbs are dimmable; likewise, not all dimmers dim all bulbs. To work correctly, the dimmer must match up to the fixture technology. Book an Appointment with a Design Consultant customer-service/appointments who can guide you with lighting selection.
Shop now online or at a Bassett store near you. Apply for financing to prepare your home for fall and all the memorable holidays. Keep up with our blog for more fall decorating ideas.