Primary Bedroom Ideas
Updated 10/06/22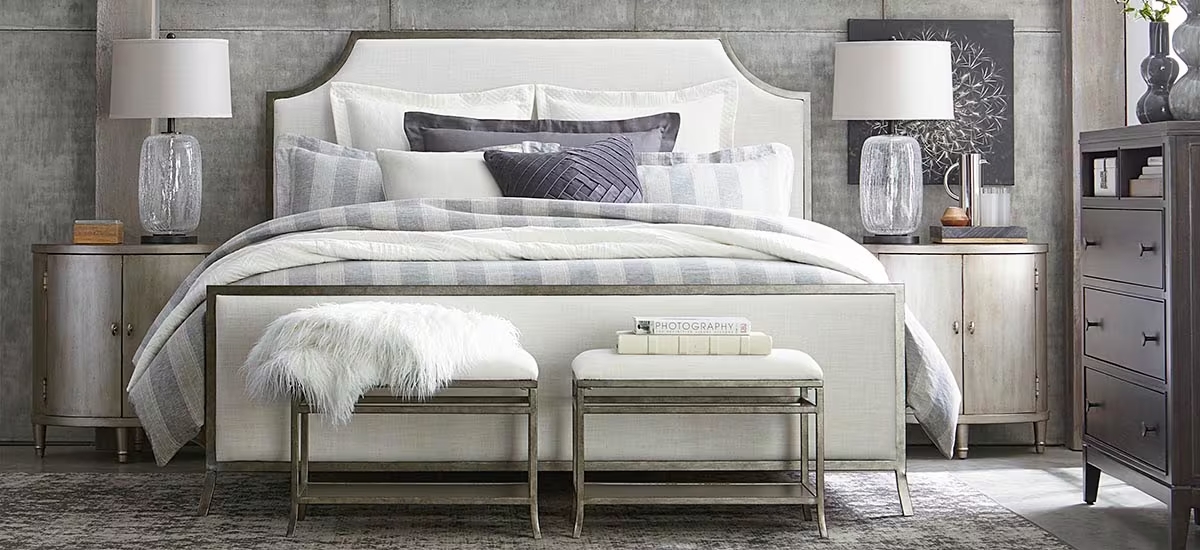 They say we spend about a third of our lives in our primary bedroom, more than any other room in our home. If that's true, it's time to put some designer primary bedroom ideas into action. Beginning with some general tips for a good primary bedroom design, this bedroom design guide will follow up with some primary bedroom ideas for relaxation.
Designer Primary Bedroom Ideas
On average, the primary bedroom dimensions can range from 14x15 sq ft to 22x20 sq ft. Your wants and needs will dictate the dimensions of your primary bedroom suite, but with the right furniture and design tips, you can make a smaller primary bedroom feel more spacious and open: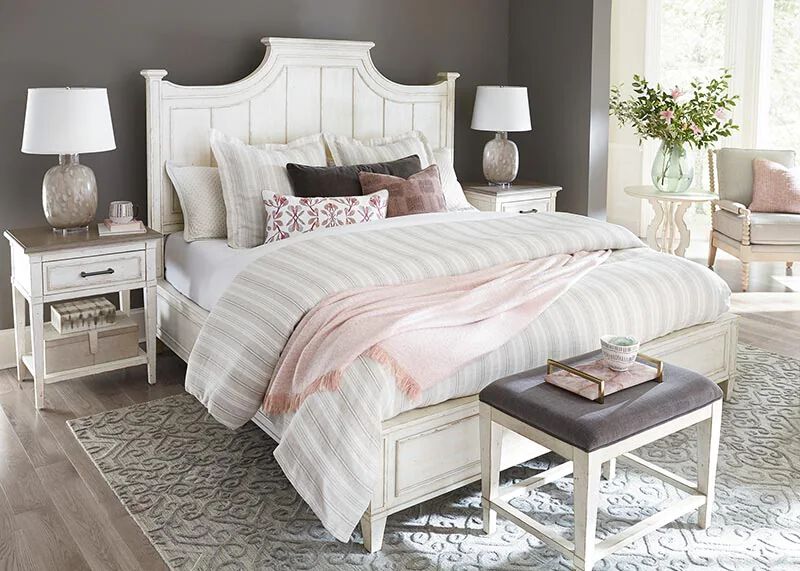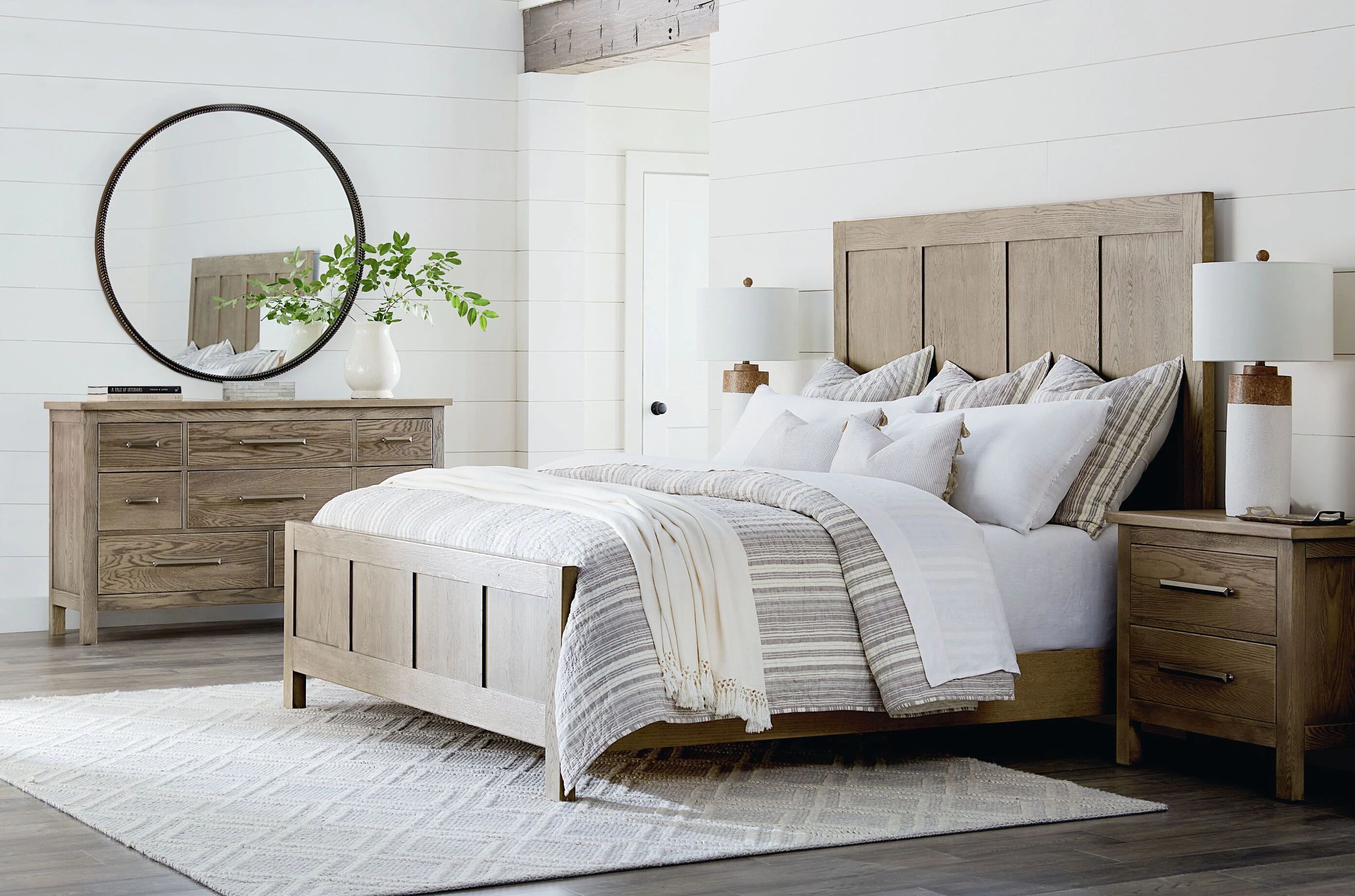 When planning out your primary room or primary suite, there are a few things to take into account. Firstly, can you deviate from a developmental plan? Many fixer-upper and flipper DIY shows highlight the importance of knowing the dimensions of the roof-line and existing layout, which can be a major factor in planning your primary bedroom. These measurements can also be the difference between having a balanced space for a walk-in closet, or a spacious bathroom and having enough room in the bedroom itself.
Set goals for your design
When designing your room, planning ahead for the use of whatever space you have is a must. Would you like a sitting area to relax in your personal space? Or would you like a cozy sleeping nook? What about a separate area for a desk and chair? Spend some time considering what would actually fit in the space, but don't feel as though you need to fill every corner. Keep the room as open as possible, and keep your daily habits or routine in mind.
Primary bedroom closets
No matter the size of your primary bedroom, you have many design options to incorporate a primary suite walk-in closet and/or ensuite. But, something to keep in mind is how many square feet you have to work with between a closet, ensuite, and bedroom.
If you're having trouble striking a balance between what you want in all three, ask yourself if you can compromise for quality, not quantity.
Use dual-purpose furniture
With the right furniture pieces, you may not need a large primary closet. Get creative. Consider a storage bed instead of trying to shove sweaters in a small closet. Dual-purpose furnishings are great for smaller spaces, but make sure you check the dimensions of your primary bedroom before purchasing furniture.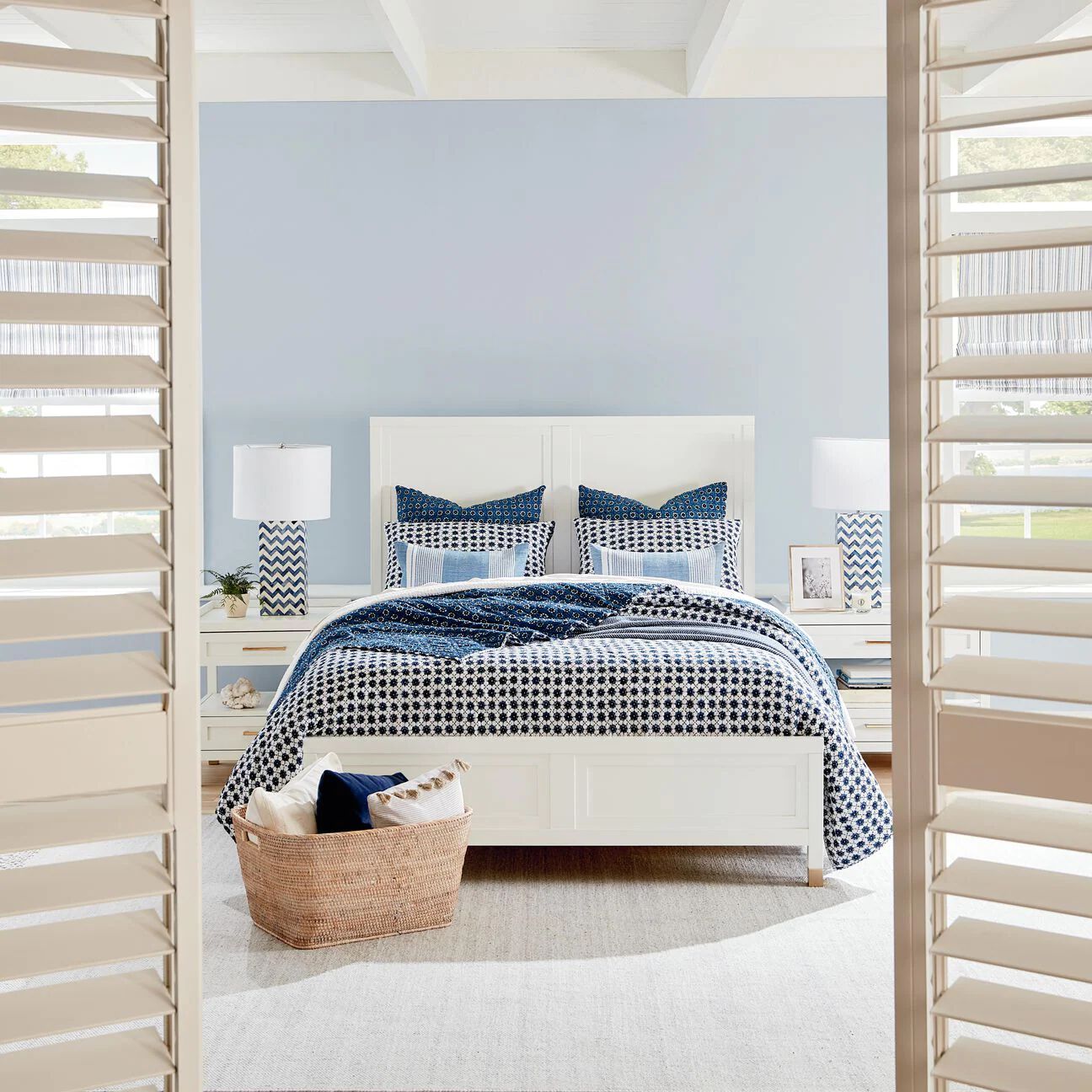 Bedroom ideas for relaxation
The best primary bedroom design will make the most of those hours, providing you with a tranquil space to relax, unwind and prepare for the next day. These primary bedroom ideas and design tips create the perfect space for escaping from the cares of the waking world. Based on the principles from the earlier tips, below are some primary bedroom ideas to maximize your R&R: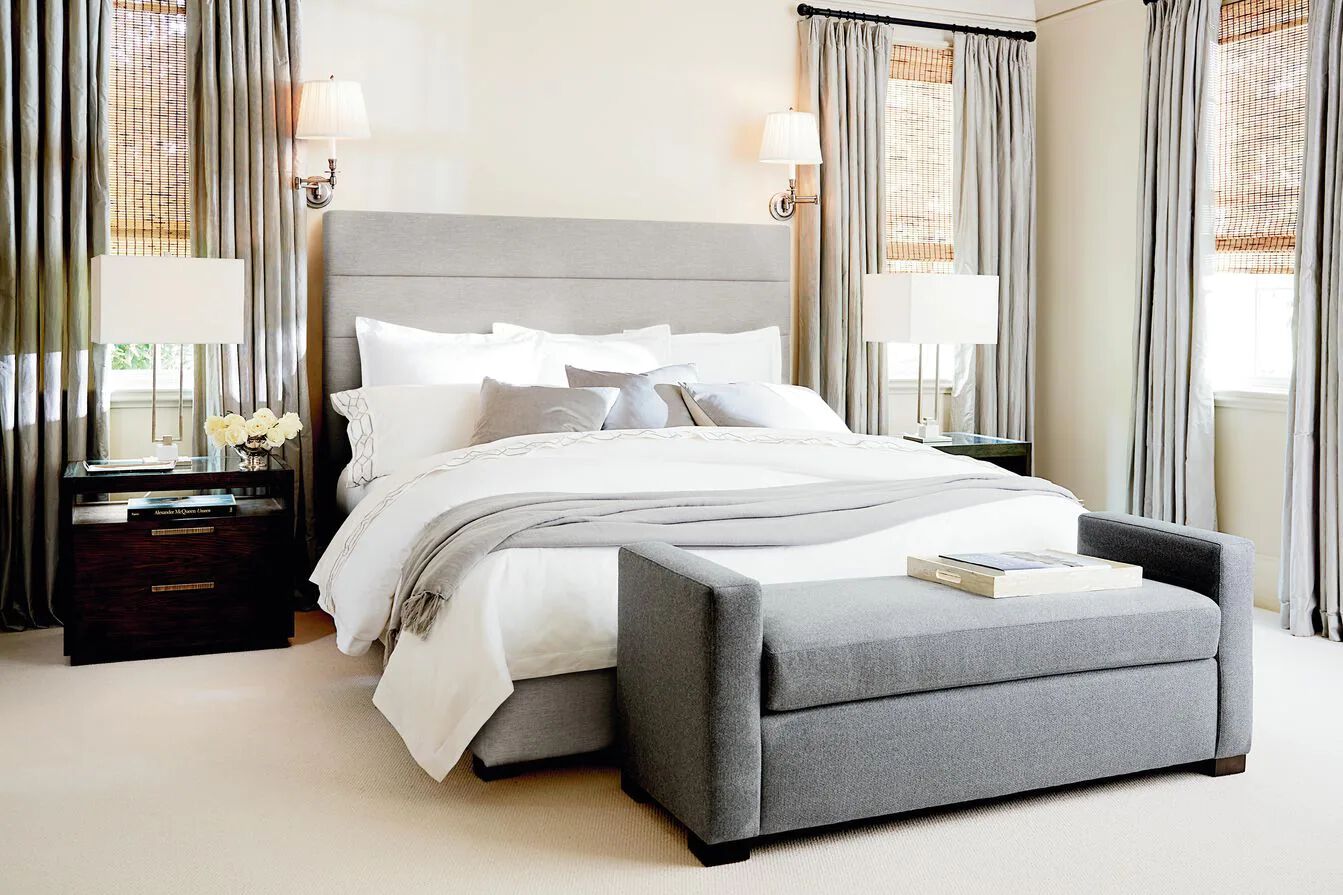 1. Hang serene artwork and special photographs on blank walls.
2. Choose a soft shade of blue to paint the walls. (Studies show that blue improves your ability to sleep by lowering blood pressure and heart rate.)
3. What type of window treatments will give you the light you'd like? Sheer curtains create a bright and airy bedroom during the day but may allow too much light for sleeping. Challenged with window treatment ideas for triple windows? Bassett has stylish solutions for you.
4. Lighting should promote a soothing, relaxing atmosphere, and this includes your reading lamp. Install dimmers on all of your lamps and overhead lights.
5. When accessorizing your primary bedroom, choose those that bring you joy, but don't overdo it. Too many accessories can be overstimulating, making it hard to unwind.
6. Decorative mirrors keep the room open and light.
7. Modern accent chairs, nightstands, tables, and more keep the viewer's eyes focused.
Accenting Your Primary Bedroom Design