How To Choose Interior Light Fixtures For Your Home
Updated 1/17/23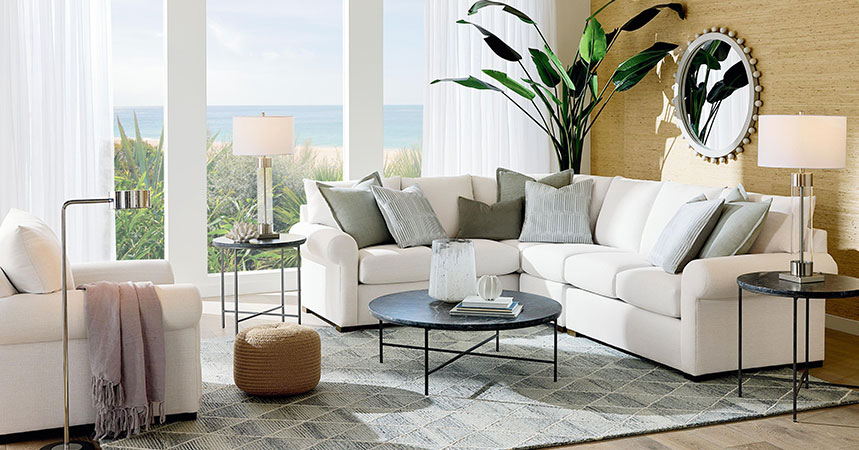 Nothing defines the warmth and energy level when you enter a room quite like your interior light fixtures. Even during the day, your inside light fixtures help create the style of your rooms, whether it's a beautiful round chandelier in the foyer or pendants over the kitchen island. Arranging interior lighting fixtures for your home in the right way feels warm and welcoming. Read on to learn about some specific lighting ideas for your home!
How Color Temperature Enhances Interior Light Fixtures
Lighting influences the design and mood of a room in ways you might not even anticipate; color temperature is a classic example. In general, the type and color of light in the room will depend on both the type of light bulb and the lampshade. All light bulbs have a "Kelvin color temperature" ranging from about 2700K (soft white) to 6500K (daylight), which will make the room appear either more yellow or bluer. Keep the color temperature the same for all bulbs in the same room, but feel free to vary the intensity of the light: keep it brighter for task lighting rather than ambient.
Generally, warm lighting works well in cozy living rooms and bedrooms. Cooler lighting helps keep the energy level high in the kitchen and helps a bathroom look bright and clean.
Using the Layers of Light in a Room
You can think of lighting in terms of layers, and in fact, a beautiful room has usually been designed with that method. The light layers include three types:
• Ambient lighting: This is the general light for the whole room, and it often glows from recessed lighting or a chandelier.
• Task lighting: Task lighting helps illuminate a certain activity, whether writing a letter, reading a book, or chopping vegetables. Lights like pendants, table lamps, or floor lamps provide task lighting.
• Accent lighting: Accent lights help create a mood and highlight features. You might aim a spotlight or a track light at a painting or the mantel or illuminate a wall with a pair of sconces.
How to Find Home Lighting Ideas
Once you have an idea of the bulb temperature you need for your room and what type of light you want to add, you can find lighting ideas to inspire you in magazines, movies, and restaurants – nearly anywhere! Browse the furniture groupings in your local Bassett Furniture store for lighting inspiration. Also, consider these ideas for interior light fixtures for your home:
• Repeat design. A round overhead fixture over a round table looks finished and intentional, and our Odense Glass Pendant is a perfect example!
• Mix old and new. Industrial lights and subway tiles together have a timeless, functional appeal.
• Have fun with shades. Since shades can be swapped easily, they are a great way to incorporate a playful pattern or a punch of accent color.
Kitchen Lighting Ideas
In a kitchen, your lighting sets the tone for family conversations, late-night snacks, and the preparation of countless meals. There's a reason kitchen lighting ideas often consist of the same elements – because they work!
Recessed lighting in the ceiling helps provide focused light on areas like the countertops and stove. Pendant lights work well over a kitchen island for task lighting and style, and under-cabinet lighting illuminates work surfaces. And if you have an eat-in kitchen, a large pendant offers just enough light to define the style for your family dinners. Shop our Odense Glass Pendant lighting, seen here.
Living Room Lighting Ideas
The layers of light in a living room make it a cozy space for a whole range of living – quietly reading a book, chatting with friends, or taking in a movie with the family. A variety of table lamps next to the sofa and chairs, as well as floor lamps, makes it possible to light each area separately. Shop our popular table lamps.to get started with some ideas. You can also highlight design elements by aiming track lighting at a mantel or bookshelf. Or, consider adding a sculptural fixture like a striking table lamp to punctuate the room.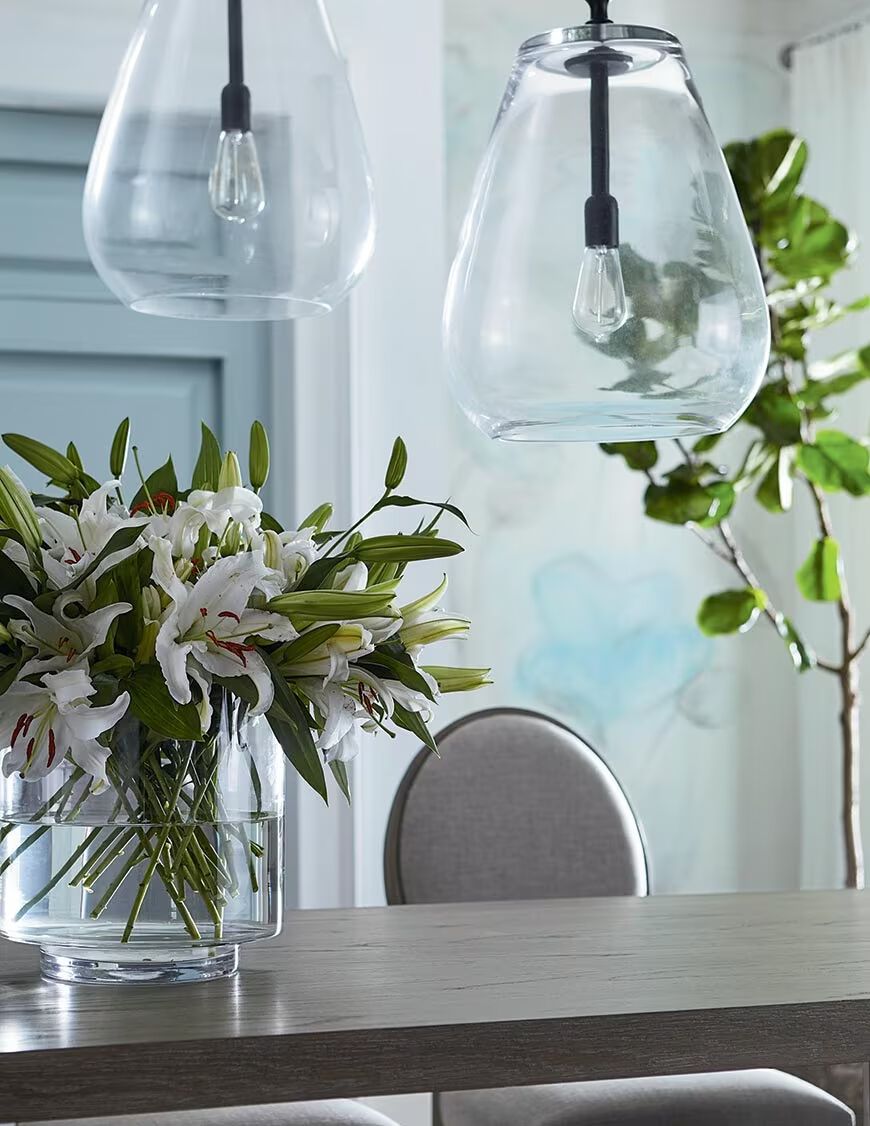 Bassett Furniture's collection offers home lighting ideas for any dark corner of the room. Are you ready to start bringing your creative interior light fixture ideas to life in your home? Shop the Bassett Furniture Lighting collection for more inspiration.