What is Traditional Style?
Updated 2/3/23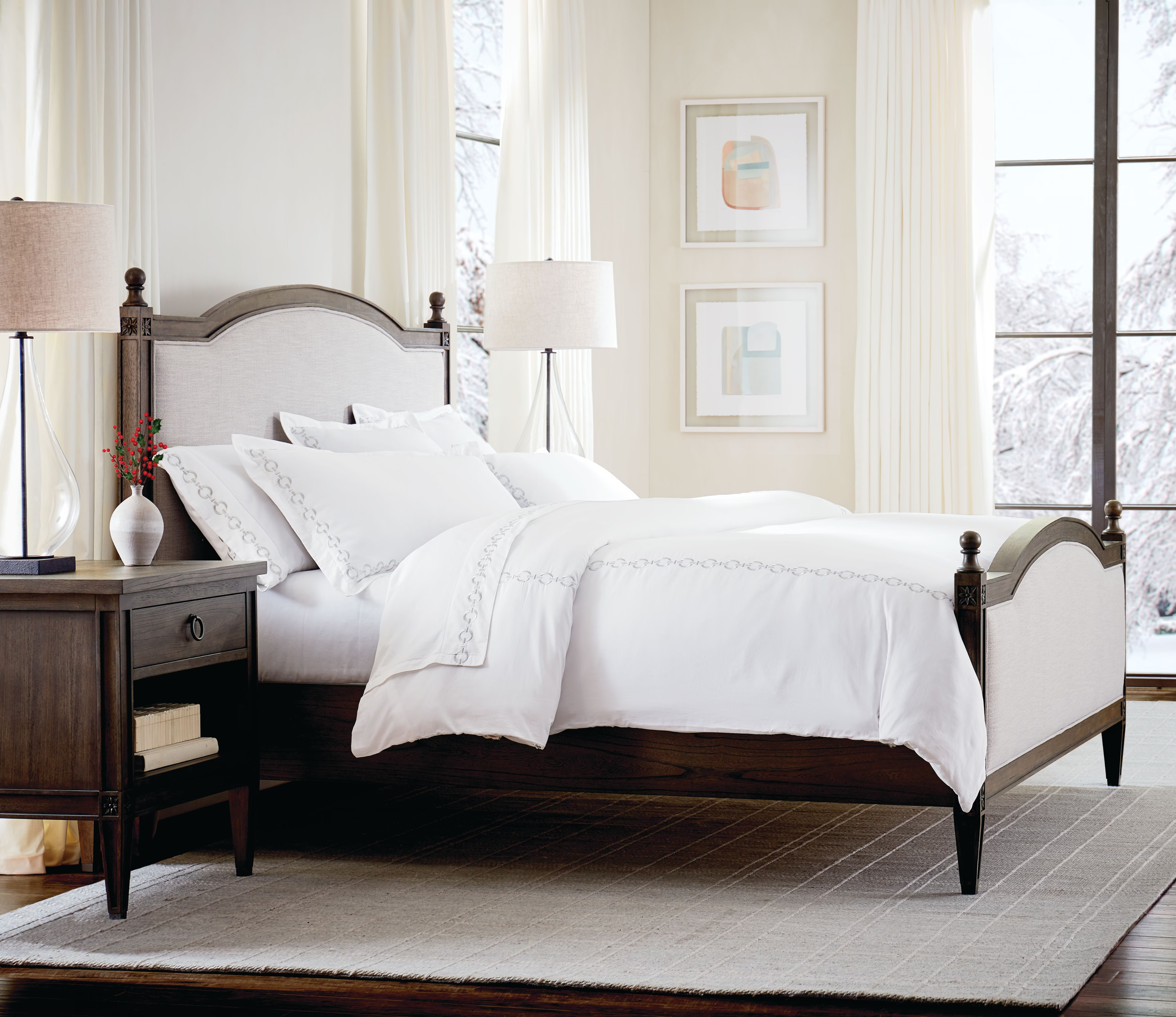 The traditional style has long been one of the most popular styles to decorate homes. In this guide to traditional style, we'll look at traditional home design, as well as the features of traditional furniture and how to decorate traditional homes.
Traditional Home Design
Traditional style home designs may include characteristics from one or more historical architectural styles. Did you know traditional architecture is characterized by symmetrically-spaced windows and understated ornamentation?
Homes that are made in the traditional style often include elements from older home designs, such as front porches or covered entryways, dormers, columns, and at least one front-facing gable.
Traditional Home Floor Plans
Popular designs for new traditional homes feature two-story plans, but single-story traditional homes may be preferred by older homeowners or young families. Like the architectural designs of traditional homes, the floor plans follow the model of older homes, including formal living and dining rooms and fireplaces.
New traditional homes combine the styling of older homes with modern conveniences, such as home offices and open concept living/kitchen areas to facilitate entertaining and family time.
Traditional Furniture
In the midst of all this wonderful furniture design happening in workrooms around the world today, it is traditional furniture that endures. To understand it better, let's define traditional furniture. "European-inspired furniture deriving its look from the Victorian period; elaborate and formal looking with its dark woods, luxe fabrics, and intricate detail. The rich mahoganies, maples, and cherries used in the construction of the frames give traditional furniture a stately elegance."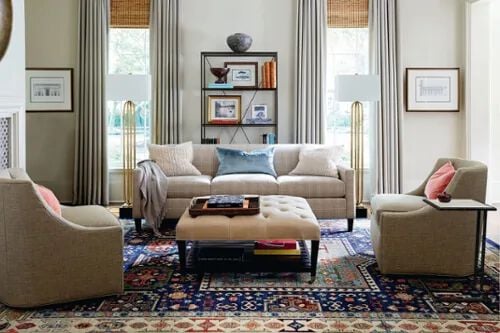 Traditional furniture descriptions aside, traditional furniture is considered the precursor to modern furniture design, which took its cue from the Modernist movement (late 19th and early 20th century). Just look at the graceful curved lines of Provence and workmanship of Classics by Bassett to see the hallmarks that define traditional furniture.
What features make furniture traditional?
The traditional furniture definition includes a celebration of opulence. Drawing from the styles of furniture seen in the homes of royalty, traditional furniture made kings and queens of commoners -- even if that regal feeling was limited to just their living room. Traditional furniture summons neutral wall colors, which can accent the accent colors of the furniture; similarly, chairs and sofas are replete in warm jewel-toned upholstery.
A few of the hallmarks usually associated with traditional furniture:
• Carved, dark wood
• Scallops or shell designs
• Bun feet, or ball and claw foot legs, armrests
• Arched backs
• Ornamentation
• Luxe upholstery
How to Furnish a Traditional Home
Traditional style decorating relies on classic furniture that lends a refined and elegant atmosphere. Rich, dark wood tones and bronze accents create a warm and inviting interior for family and guests. Symmetrical arrangements of furniture and accessories and rich color schemes further emphasize the orderliness and refinement of the traditional home.
Traditional homes furnishings borrow details from many historical styles, including:
• British Colonial revival
• 18th-century English
• 19th-century Neoclassical
• French country
Some of the more popular furniture choices draw from the 18th and 19th-century stylings of Italy, England, and France. Symmetrical arrangements and refined elegance characterize the furnishings and decor of a traditional-style home.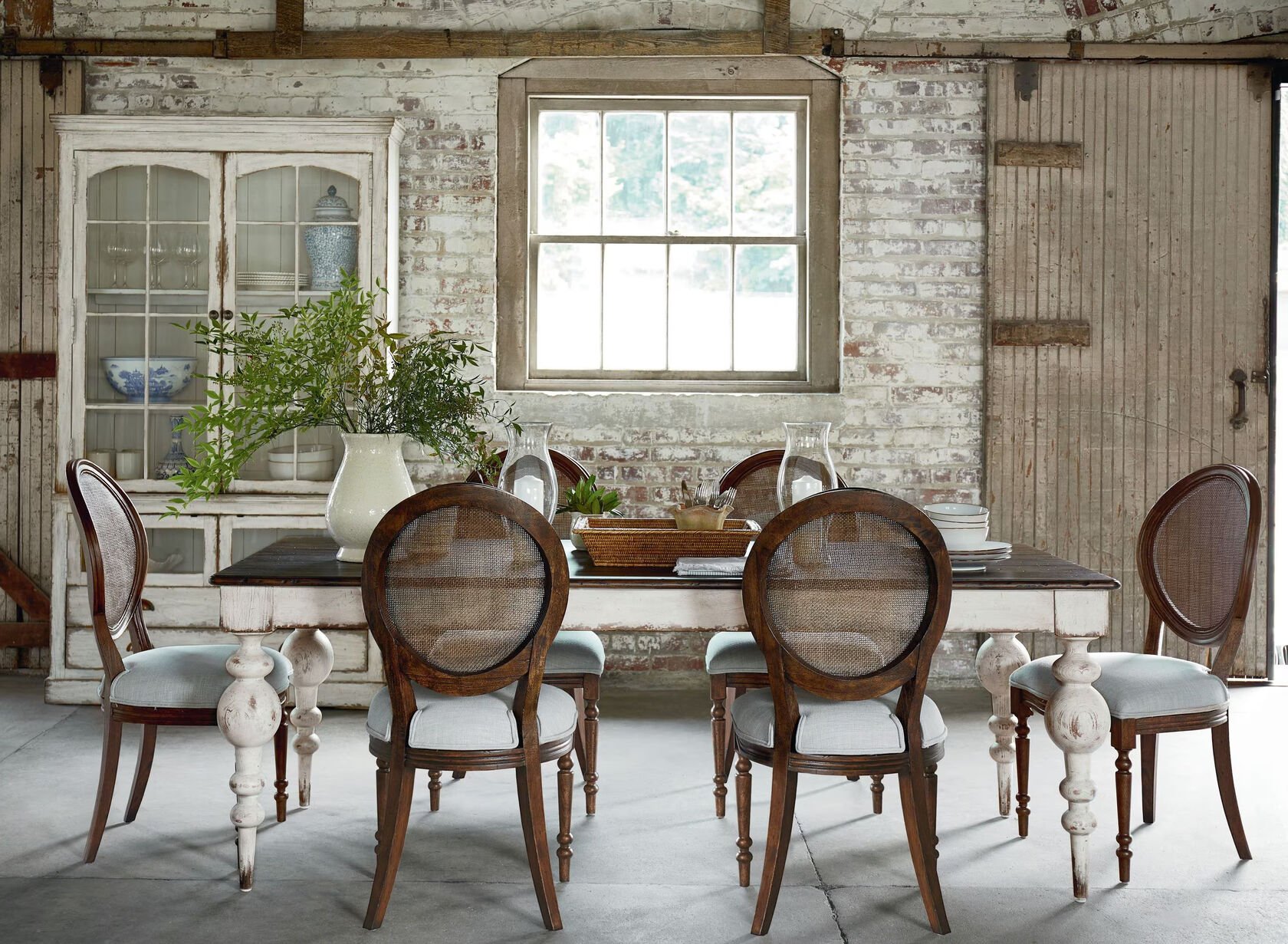 Traditional Furniture at its Best
With over 100 years of history of using old-world craftsmanship, Bassett endures as one of the most recognizable furniture brands in the United States. Shop a Bassett showroom near you, or shop online at any hour, day or night. Have a question? Chat with our Design Consultants. Shop Bassett where quality, craftsmanship, and customer service come in hundreds of traditional furniture pieces, from sofas to dining chairs, and tables to cabinets.