Make Your Guest Room Multi-Functional
Updated 3/16/23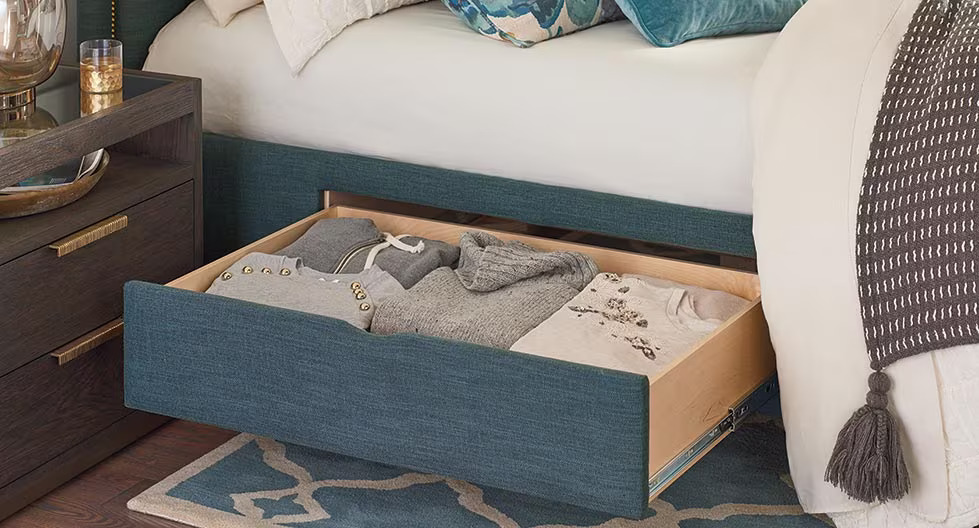 We all have that room in our house that's a catch-all for everything. Perhaps it's also a craft space or a partial office, and maybe you try to squeeze Aunt Betty in there, too, when she comes to visit. Creating a functional multi-purpose room can be a challenge in many ways. But knowing how to design a multi-purpose guest room will give you a versatile space to suit your diverse needs.
In this article, we'll show you that guest rooms can be for more than guests as we explore design ideas for decorating spare guest rooms, bonus rooms, media rooms, and man caves.
How to Design a Functional Guest Room
We're often asked, "how do I make my guest room usable?" Fortunately, our design experts here at Bassett Furniture have plenty of design options and tips based on their years of experience. Here is your chance to learn furniture decorating ideas for dual-purpose guest bedrooms.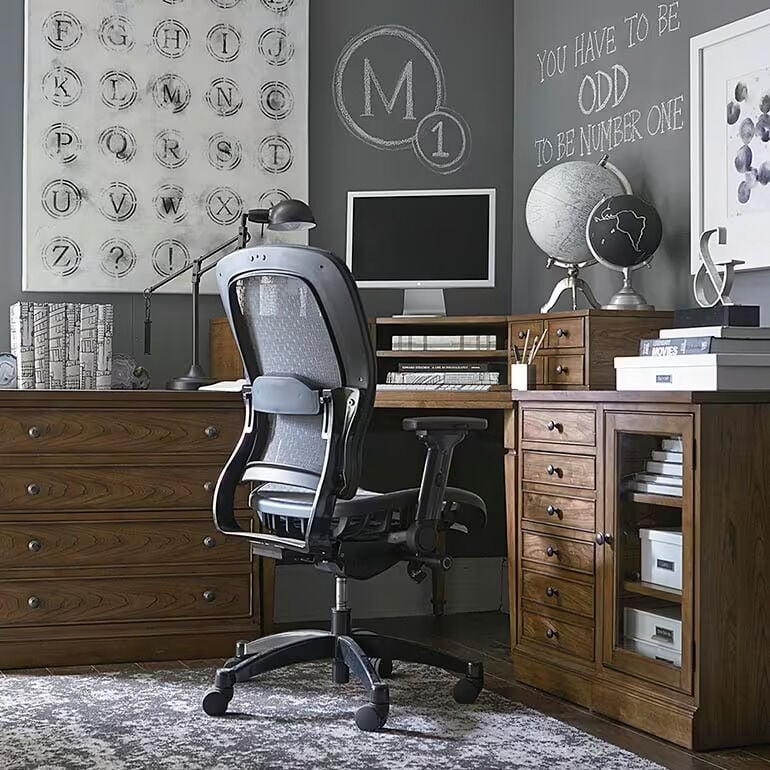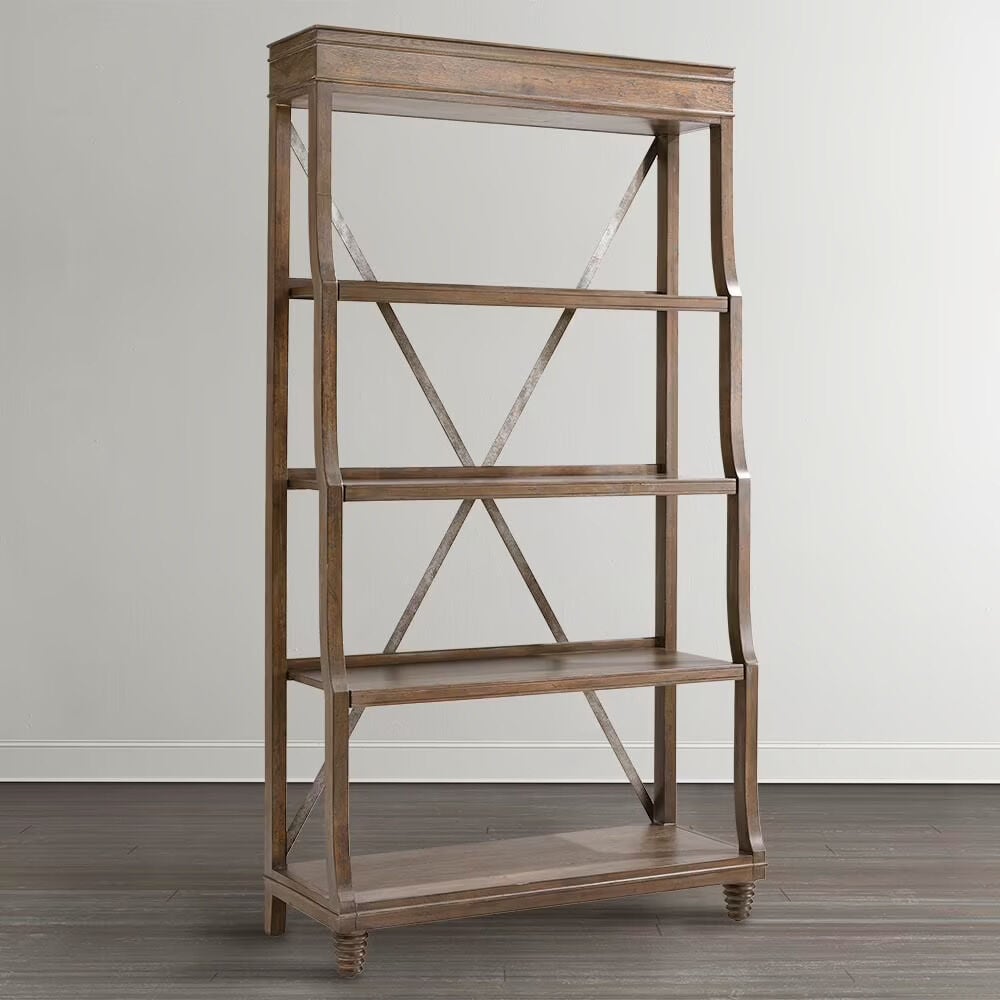 One of the earliest things to consider when tossing around spare room ideas is how to separate the space. A piece of furniture and a well-placed rug can separate the office area from the guest room section, and back-to-back bookcases can offer ideal visual interruption and separate the spaces.
You could also use a mid-room curtain to divide the two spaces. Or, consider placing artwork on a feature wall to separate a guest or gathering space from an office area.
Designer Tip: A table with two drop leaves can serve as an eclectic divider between spaces in a dual-purpose guest room and provide display space for a few décor items.
Keep Spare Rooms Organized
When doubling up on space usage, you'll need to get creative with your storage solutions. Decluttering is your top priority. Think ample shelving, baskets, storage boxes that slide under beds, additional closet shelving, and cabinets that hide any extra supplies.
Designer Tip: Divide closet space into two sections: yours and your guests. Always keep a portion of closet space clear for your guests' convenient use. That way, you won't have to scramble and re-home your belongings whenever you have a visitor.
Choose a Strategic Desk Placement
Have a small room? You can convert all or part of the closet space in the spare room to a hideaway office. Slide a narrow desk into the closet, then add overhead and desktop lighting and storage shelves for all your office needs. But be sure to offer your guests an alternate place to hang and store their garments.
You can also use a corner desk cabinet, which may provide more efficiency than a standard rectangular desk. Trimming down your desk size can also help in a smaller space. Opt for an 18-inch wide desk rather than the standard 24-inch wide or larger desk. Install ceiling-height curtains to close off your desk area when not in use.
Designer Tip: You will have a comfortable place to work Monday through Friday and can hide it all away on evenings and weekends.
Upgrade to Multi-Purpose Seating
No rule says your desk chair has to look like what you'd find in a corporate office. One of our best spare room ideas is to ditch the black chair with wheels and opt for a classy, upholstered chair. When you're working, it offers a comfortable place to sit with enough back support. And when you're not working, it can be used elsewhere in the room as inviting seating for your guests.
Designer Tip: Add a small table in between a set of matching or coordinating chairs. Your guests can use this space for reading or talking on the phone.
Determine the Right Sleeping Arrangement
Do you need your room to double as office space and a guest bedroom? If you'd like to accommodate your guests with a king- or queen-size bed but need more space, all is not lost. There are many guest room bed options available. When you don't have enough room for a standard bed, make your bed compact by trying a daybed, sleeper sofa bed, or a pull-out loveseat.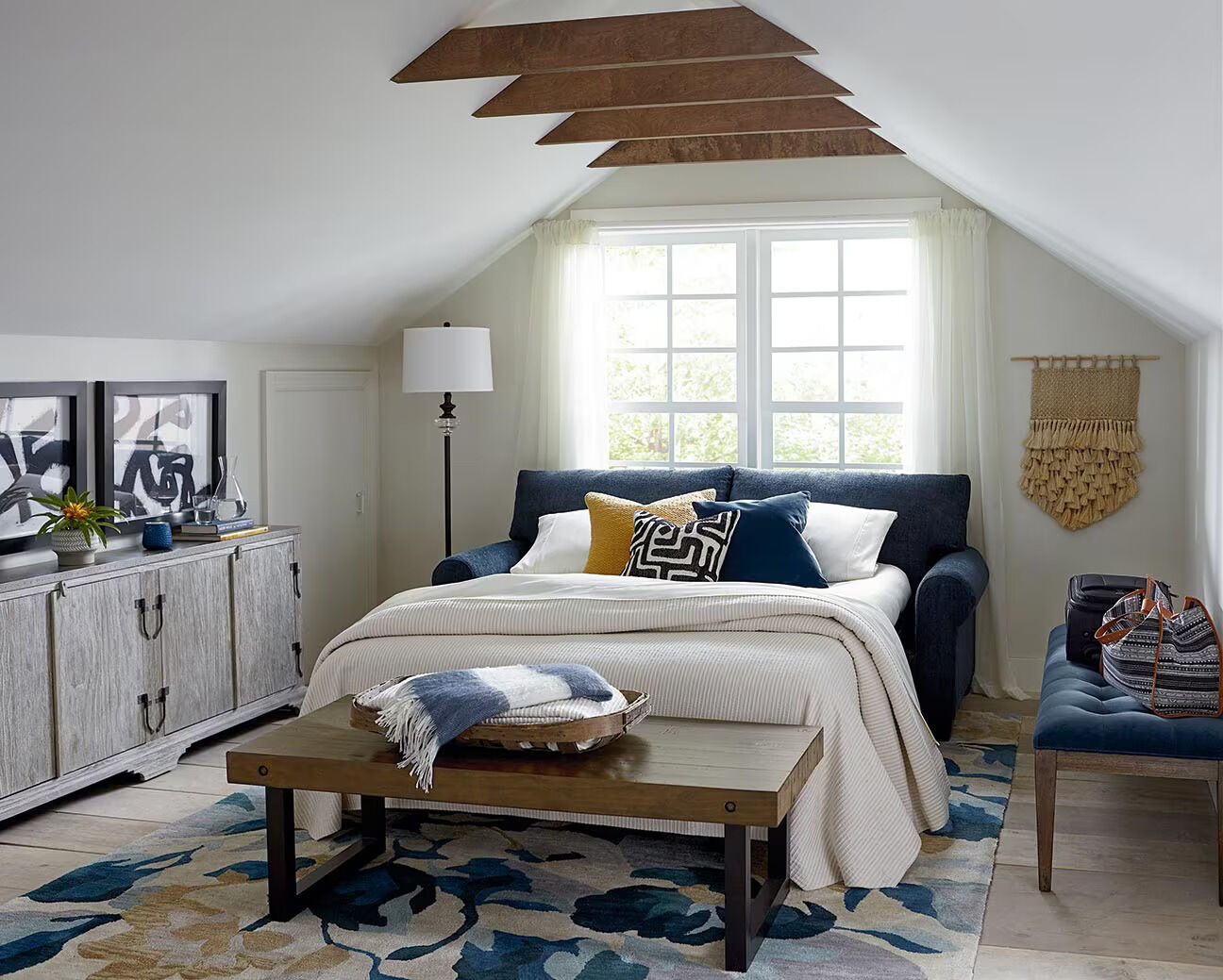 If your guest room is used mainly by kids, go up! Consider getting a set of bunk beds, which will add more sleep capacity to your room but not take up any more of a footprint. A twin-size bed with a trundle is another way to double your sleeping capacity without compromising floor space. These versatile furniture pieces offer a comfy sitting space by day and a convenient place to sleep at night. If you have enough space between the wall, consider installing a Murphy bed.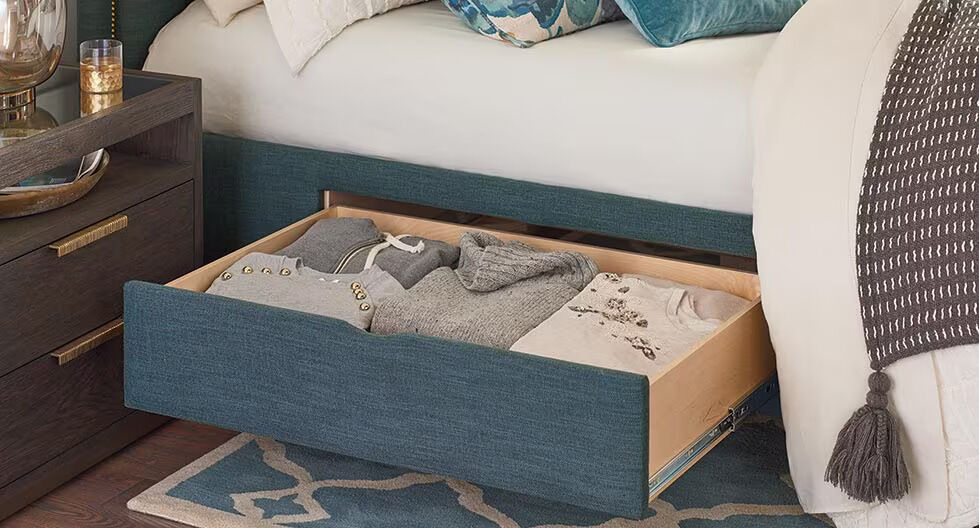 Murphy beds are available as full beds or DIY kits. Designer Tip: When investing in a daybed of pull-out sofa for your guests, don't go cheap. Choose a bed that you think is comfortable, and take advantage of a quality mattress. Your guests—and their backs—will thank you.
Provide Practical Storage Solutions
Need ideas for extra storage in your spare room? If it's a multi-purpose space, you may have more items than usual to store in your guest room. One or two storage ottomans provide out-of-sight storage for blankets, pillows, and other miscellaneous items. Plus, your ottomans can double as movable seating for any location in the room. A daybed, bunkbed, or a bed with storage drawers will give you a place to store linens and other guest-related items.
Remember a small mirror, a dresser or an accent chest for a TV, clothing, and other items. Guests will also need a functional bedside table for things like jewelry, a book, or a glass of water at night.
Designer Tip: Add a decorative locking cabinet to store valuable or breakable items when children visit.
Cozy is Best for Every Bedroom
What surroundings would you enjoy when staying at someone else's house? Instead of sending your out-of-town guests to a hotel, invite them into your home to enjoy comfy, personal amenities. No matter what time of year, pillows, blankets, and other cozy accessories add personality and a relaxing vibe to any space. Remember to include a television for convenience. Your guests might enjoy watching the morning news or late-night show without disturbing the rest of the house. Have some fun with your décor, so your guests feel at home.
Designer Tip: Supply your guests with a handy basket of midnight snacks and provide your Wi-Fi password in a decorative frame.
Bonus Room & Man Cave Ideas
A bonus room most often has a casual vibe to it. Sometimes called a game room, media room, woman, or man cave, no matter what you call it, start with bonus room furniture that does the same. Whether you want to create a place to work out, watch the game, or lounge with your friends, make sure you furnish it the way you want.
Display your collection of books, vinyl, and decorative art on either side of the latest high-definition television. After all, a high-definition TV is often the focal point and most important piece of bonus room furniture. With a large TV console, you can easily access your gaming systems or strategically position your surround sound so you and your friends can experience movies like never before.
Designer Tip: Man cave furniture is specific to each individual. The best furniture for a man cave is whatever matches your style, comfort, and preferences! Have fun!
Multi-Purpose Guest Bedrooms FAQs
Should I make my guest room a multi-purpose space?
If you are constantly having guests in and out of your home, making your guest room a multi-purpose space is probably not a good idea. However, if you only have guests in your guest room on special occasions and holidays, why not take advantage of the space and make it a multi-purpose room?
What else should I do with my guest room?
Remember that a room can serve only some family members directly and still benefit the whole family. Your guest room could also serve as your home office, so you can finally move all your office furniture out of the living room corner, freeing up room for other things. This scenario helps your family by opening up space in the common areas of your home for their activities.
How do I know if my home is ready to host guests?
If a guest room is a multi-purpose space, it might be difficult to ensure it is ready for guests on short notice. Our main suggestion is to ensure all personal items are out of sight. If the guest room is also a home office, put files and documents into organized folders and put them into drawers. If the guest room is also a home gym, place the equipment out of the way against the wall or in a designated storage space. Despite the room's functionality, you want your guests to feel like the room is theirs and to provide them with as much privacy as possible.
How should I organize the closet in a multi-purpose guest room?
First, try to get rid of anything you're not using to free up as much space as possible. After that, section off an area of the closet that you can spare. Use containers to store as many of the remaining items as possible. Containers help eliminate clutter in tight, busy areas. And finally, stock the closet with guest-friendly essentials!
Get More Bonus Rooms Ideas
Ready to use these spare room ideas in your home? Visit us in-store or give us a call today for your one-on-one consultation!