6 Easy Ways To Refresh Your Home Using Accessories
Updated 9/19/22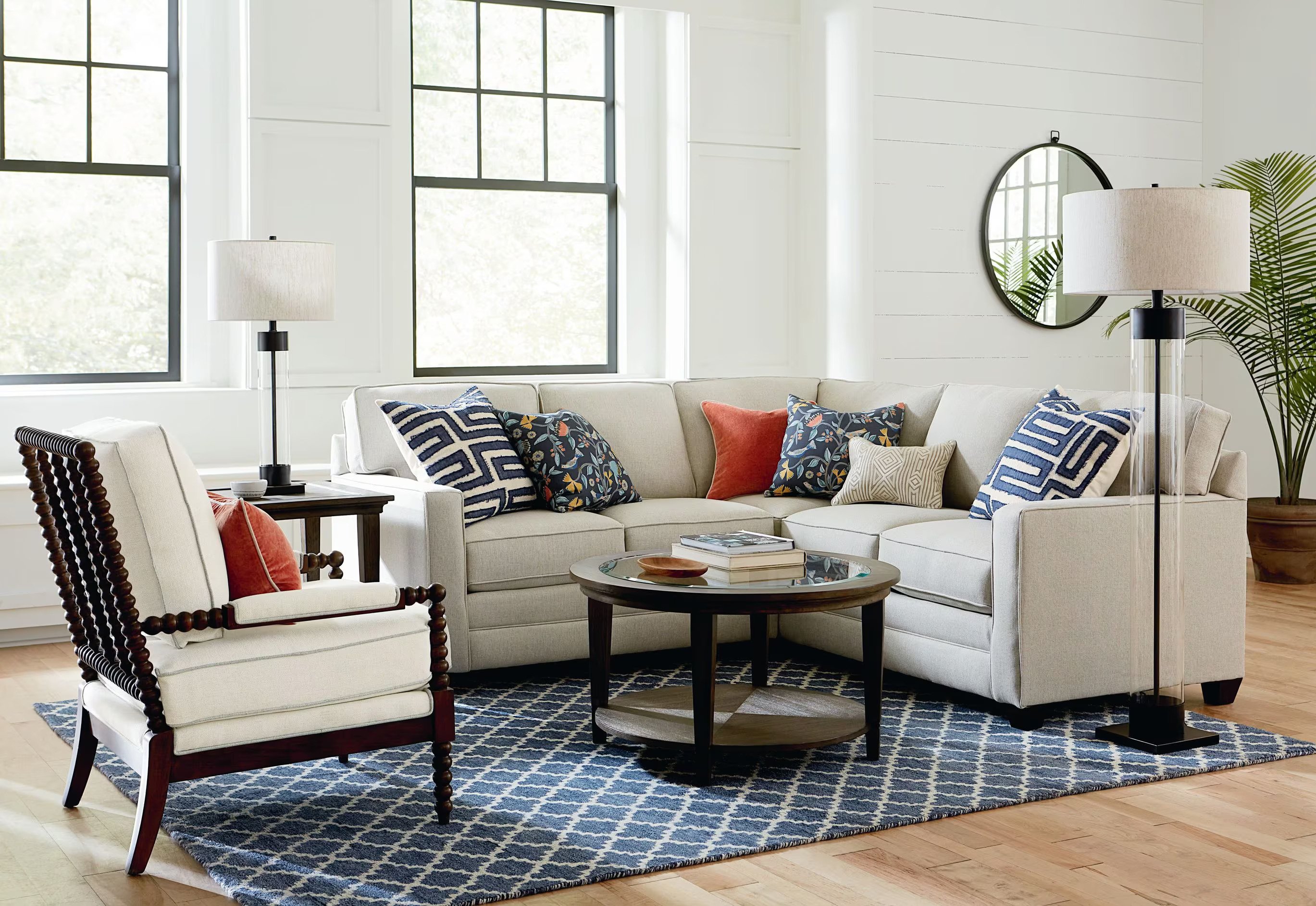 Ever wish you could hit the 'Refresh' button and give your space a quick and easy update? You're not alone! Read on for 6 tips for quickly changing up any room with accessories and home décor accents. Here, we'll share what we learned from picking the brains of our designers, surveying our stylists, and scouring our showroom archives to break down all the important steps to selecting and styling pillows, rugs, lighting, window treatments, wall art, mirrors, and more.
How to Use Accessories to Update Your Home
After selecting the right furniture, it's all about finding the perfect accessories to decorate your home, and carefully curating those special 'finds' … over time. Nope, there's no rushing this process. Because what follows—editing and styling—becomes your personal stamp, your signature, and they speak to the way you use lighting, rugs, mirrors and more to set the mood.
1. Swap out your pillows—and add a cozy throw! Accent pillows, throw pillows and a gorgeous throw can make all the difference. Bassett has a wide range of pillow shapes and sizes, each can be tailored with hundreds of fabrics in a variety of colors, patterns, and textures.
2. Use an area rug to define your space. The right rug can set boundaries for a room or sitting area, it can even establish the color scheme for your whole home. A solid or patterned area rug can accent different design styles, furniture choices, and wall color. Rugs inspire us to experiment with a variety of new color palettes. Textures and ornate patterns add visual interest and work with other décor elements to create a unique and interesting look. Look for a medium pile or shag, machine woven, or one that's hand tufted.
3. Frame your room with window treatments. Window shades and blinds, custom or not, are important for framing a spectacular view, disguising a not-so-great view, diffusing, or blocking sunlight, providing privacy, improving acoustics, or simply offering energy efficient insulation. Window treatments lay the backdrop for every story. When you're looking for a cozy look, they soften the stark rectangular shapes of windows.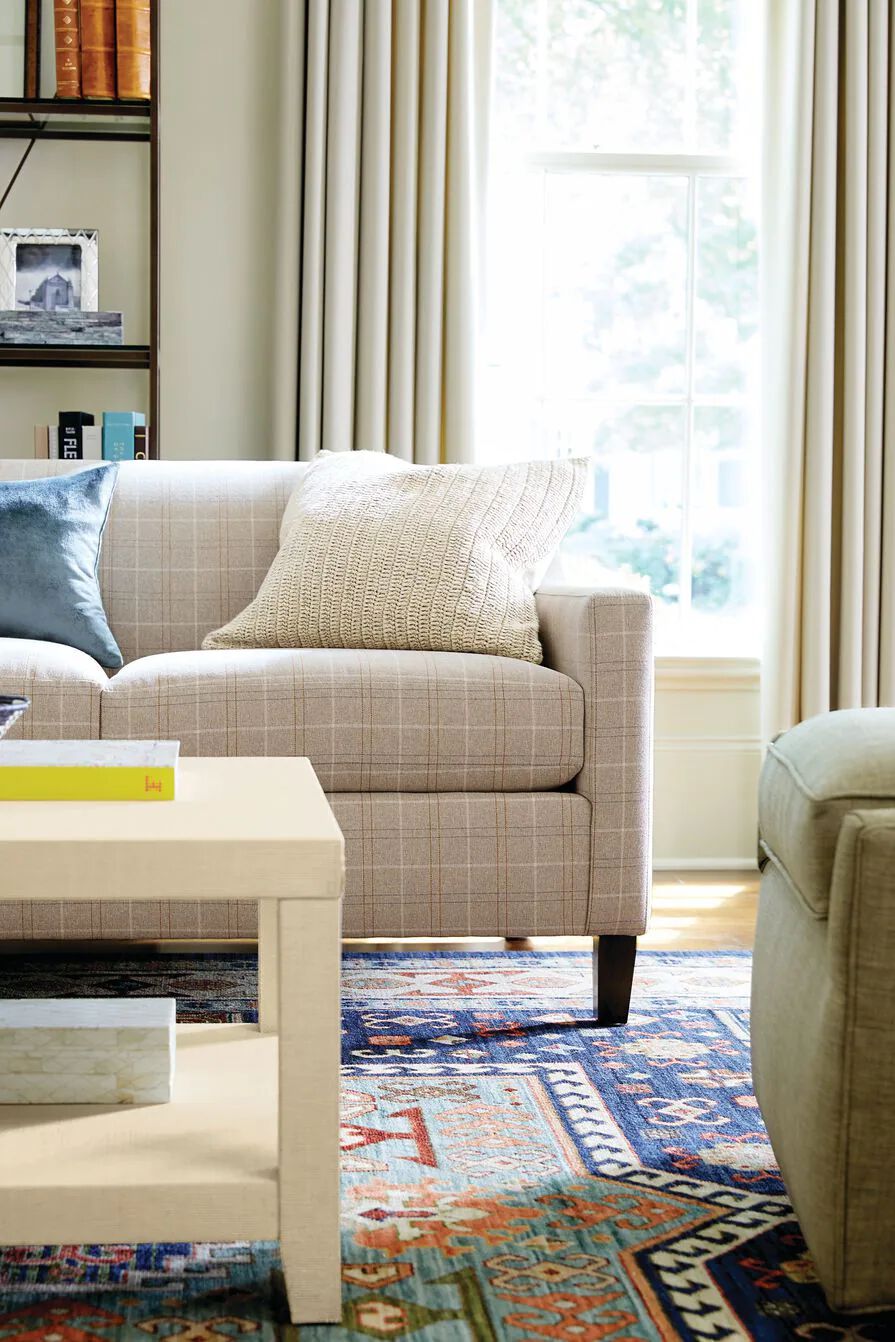 4. Express your personal style with wall art. The perfect choice of wall art decor can highlight a room's natural features, define the look, set a tone, and exude your personality. Change the look and you change the mood. From tapestries, wall hangings, framed and unframed prints, Bassett offers a multitude of ways to give every room in your home that special touch.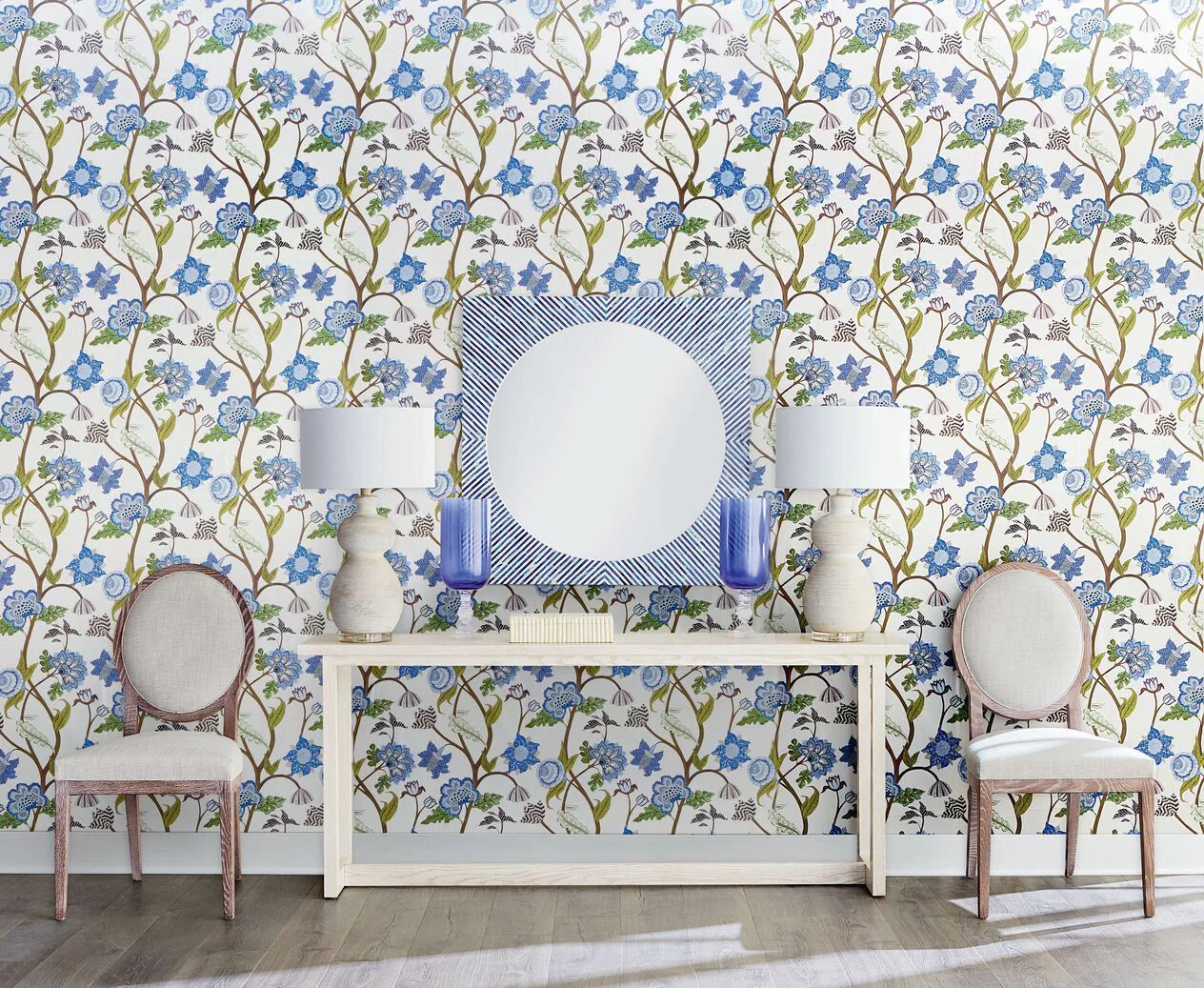 5. Add depth with mirrors. Decorative mirrors have a way of adding a magical quality to every room. And who doesn't love how they refract light around your living space? Refined and adaptable, mirrors redefine a room's spatial boundaries. A well-chosen floor mirror can give a room some deserving character and sophistication all its own. Mirrors have a way of making smaller rooms feel larger.
They work perfectly in living rooms, bedrooms, family rooms, and foyers. In smaller rooms, wall mirrors can dress up a space while adding depth and character. Even a small dining room benefits from a horizontal wall mirror reflecting simple candlelight or a sparkling chandelier.
6. Set the mood with lighting. When you layer a room with different lighting sources, you can use one or many to get a different feel. One for quiet time reading, many for playing games with the kids or "grands." There's nothing like proper lighting to elevate your mood and make your home a warm, inviting place for family and guests. Lighting has the power to relax and envelop us in its warm embrace. At bassettfurniture.com, you'll find all kinds of lighting including lamps, pendants and more, each chosen by our design team for its beauty, functionality, and value.
Refresh with Accessories
The next time you're searching for ways to give your place a quick refresh without a lot of effort, turn to pillows and throws, rugs, lighting, window treatments, wall art and magic-making mirrors. Even easier, just come to your nearest Bassett store and find what you need to personalize your space.
Ready to update a room or refresh your entire home? Shop online or call your local Basset Furniture store today. Expert designers will help you create a whole new look for your home or apartment.