4 Easy Ways To Decorate Your Home For Spring
Updated 3/13/23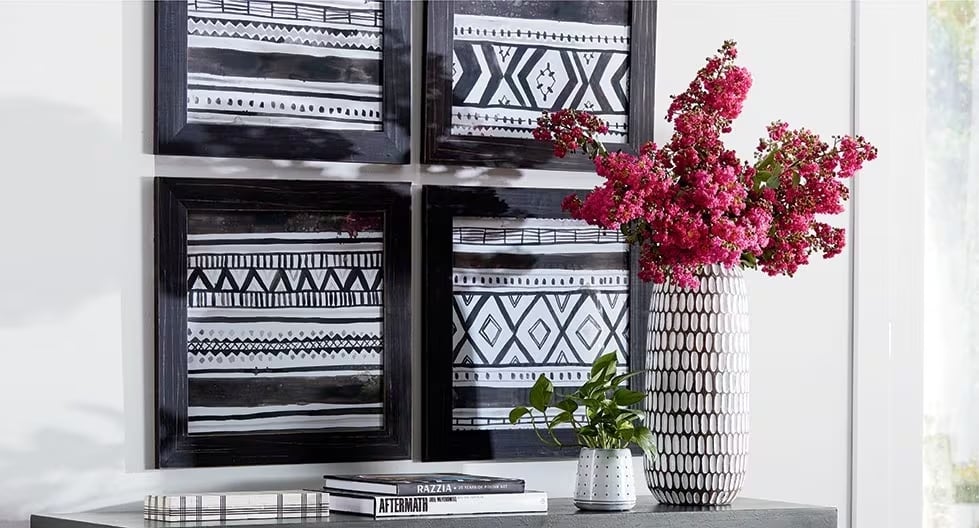 Spring is a perfect time to refresh your home in more ways than one. While it is indeed an ideal time for cleaning—it's called 'spring cleaning' for a reason—don't forget to update your home with new spring decor after you've finished scrubbing the windows. Start the season right and read on for easy spring room decor ideas to give your home a breath of fresh air.
Accessorize Your Home Decor With Spring Colors
Spring colors include a range of refreshing hues that blossom in nature as the season begins. You're probably on the right track if it's a shade you'd paint on an Easter Egg. Think of daffodil yellow, fresh-grass green, robin's egg blue, bright violet, and lots of pastels. An easy way to quickly update your home's interior design style is to incorporate accessories that capitalize on these seasonal colors.
The most accessible decorating ideas for spring are adding pops of springy color to your home decor—pillows, throws, and even curtains—that work with base neutrals. Floral and natural patterns, especially if they incorporate spring colors, are excellent choices that perfectly fit the spring theme. Swapping out your floor rugs each season is another creative method of bringing appropriate seasonal colors and springy vibes to your home.
Set a Natural Dining Table With Spring Decorations
Easy spring decorating ideas for your dining table involve incorporating spring colors into your linens and adding greenery, like fresh stems or succulents in planters. Remember, pastels, florals, and natural patterns are best for bringing a spring feeling to your table runners, napkins, placemats, and tablecloths. For a more minimal approach, use light neutrals for your linens and bring the spring ambience with a bright bouquet centerpiece.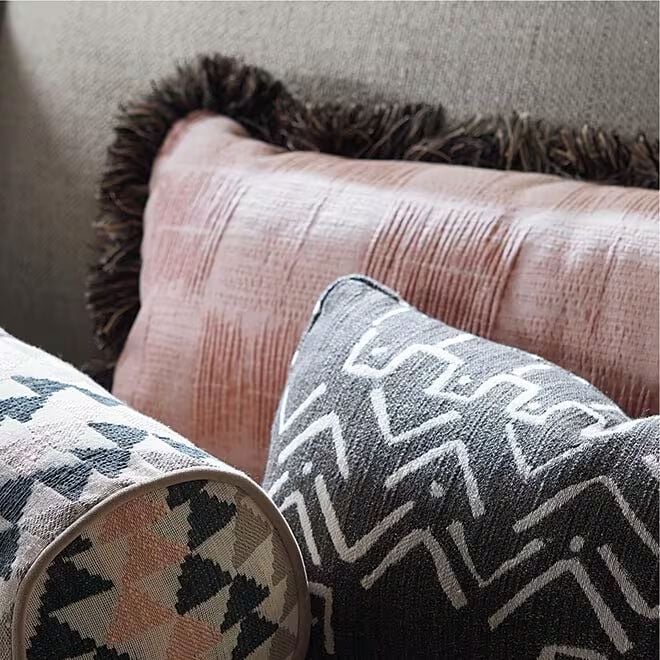 For dining table and coffee table centerpieces, we encourage you to choose vessels that fit your style, whether rustic or modern, industrial or farmhouse chic. Fortunately, the spring season allows for a lot of creativity with decorating. You can contain your spring blooms in mason jars, berry baskets, watering cans, antique bottles, or even barware, to name a few options.
Shine Bright With Fresh Spring Lighting
A spring color scheme tends to brighten a room the same way the world illuminates in spring with the changing light and new seasonal growth. Another more literal way to brighten a room is by changing its lighting. We're not necessarily suggesting you switch out all your light fixtures every season; however, be mindful of how your lighting affects your seasonal ambience. How and where you use your lighting in winter is likely much different than your spring and summer habits. For example, you may want to update your bulbs to a different wattage after winter or change the shades on your table lamps.
To decorate, you can dress up a chandelier with spring décor such as ribbons or garlands; just be careful to avoid any fire hazards with the bulbs. Speaking of bulbs, consider playing with the color of your lighting by looking into colored LED bulbs or updating an old lampshade with a new spring color or pattern.
Refreshing Artwork
Another spring room decor idea to keep your home fresh is to display artwork with spring vibes.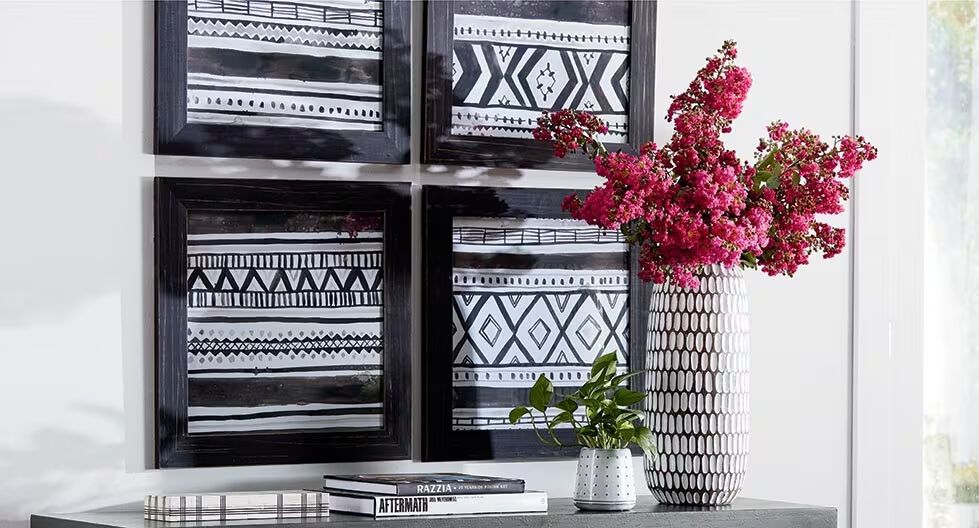 Themes that evoke spring include birds, springy florals, fresh greenery, and abstract works with pastels and spring colors—which you can keep out year-round if you like! Whether sculptural artwork or wall art, swap some items out seasonally to keep things exciting.
If the art in your home is more permanent or you don't have a lot of seasonal variety, look to other spaces and surfaces to decorate. Swap a few items on your coffee table and refresh your bookcase décor. Add subtle spring flavor with bicycles, tulips, gardening tools, terrariums, or a small potted plant. Update your bookshelves with picture frames and other objects in a springy color palette and store those winter decorations.
When Should I Decorate for Spring?
Our design experts say the beginning of March is the perfect time to start decorating for spring. March typically signifies the commercial and social end of the winter season with mild weather on the horizon. Most people are ready to move on to warmer and brighter weather by March 1st, so this is the perfect time to break out your spring decor.
Anticipate the season by bringing seasonal colors and accessories into your spring décor. Request a Bassett Furniture catalog for more inspiration to refresh your home with spring colors!